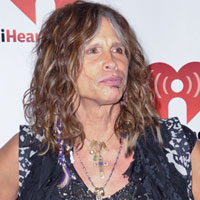 Aerosmith, Jimmy Buffett and Jason Aldean are among the big names in music that have signed on to appear at a benefit concert for the victims of the Boston Marathon bombings.
"Boston Strong: An Evening of Support and Celebration" will take place May 30 at TD Garden Arena in the city, and net ticket proceeds will benefit the One Fund, Boston. The fund was set up last month by Massachusetts Governor Deval Patrick and Boston Mayor Thomas Menino to benefit those most affected by the bombings.
Aerosmith are among the many artists that call Boston home and will appear at the event. Others include James Taylor, New Kids on the Block, Boston and Dane Cook. Additional notable artists appearing include Carole King, J. Geils Band, Godsmack, Steven Wright and Extreme.
"The One Fund event at the Garden this May 30th is destined to be a true Boston landmark," said James Taylor in a release about the event. "From the promoters to the sound and lights, to the performers and the Garden staff; everyone involved has responded from the heart in a spontaneous and simultaneous desire to be there, and to do what we can for the city we love. I am honored to be a part of it, and… I can't wait."
NKOTB member Donnie Wahlberg also weighed in on the importance of the cause.
"Like so many other proud Bostonians who have been extremely generous, we are honored to step up and do our part to help the victims and their families," Wahlberg said. "Hopefully this event will not only raise money, but spirits as well."
Tickets for the event will range from $35 to $285, and these include all fees. All tickets will be sold as paperless tickets to help ensure all proceeds go to the One Fund.