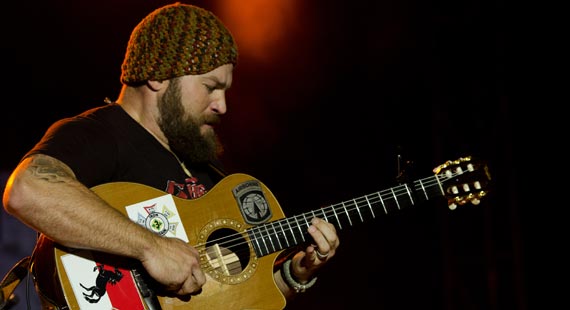 Mark Runyon | ConcertTour.org
Zac Brown Band, Rush, Dixie Chicks Highlight 2013 Ottawa Bluesfest Lineup
This year's Ottawa Bluesfest is certainly not only focused on the blues with one of the most eclectic lineups to be announced recently, highlighted by Zac Brown Band, Rush and the Dixie Chicks.
This year will mark the 20th anniversary of the Canadian Festival, and other notable performers include B.B. King, Wu-Tang Clan, Weezer, Belle & Sebastian, Tegan and Sara, fun., She & Him, The Tragically Hip, Grand Funk Railroad, Skrillex, Neko Case, Matthew Good, Solange, Alejandro Escovedo, Los Lonley Boys and Animal Collective.
The festival will run from July 4-8 and then pick back up July 10-14. The event will be held at the Lebreton Flats Park in Ottawa, Ontario.
"We consider this year's line-up to be one of the best of any across North America – it reaches out to a wide-ranging demographic with cutting edge performances as well as festival favorites," said executive/programming director Mark Monahan in a press release.
Monahan also spoke to Metro News about the festival.
"It's always nice when it comes together," he said in the interview. "I think I've got a pretty good mix of top level arena acts like Rush and Zac Brown and Dixie Chicks, with some current leading-edge acts."
He also says that he wants the festival to cater to the tastes of those that live in Ottawa and the surrounding area, which he calls "very much a classic rock town."
"People like to go out and have a good time and they love to see the Hip every second year," he continued. "I'm not trying to be a Coachella or an Osheaga or a Bonnaroo or some destination festival. I've got to do something that people in Ottawa are going to enjoy and want to come out to every year because it's not a one off thing."
Organizers also said they plan to make this year's event the first Ottawa Bluesfest that is smoke free.