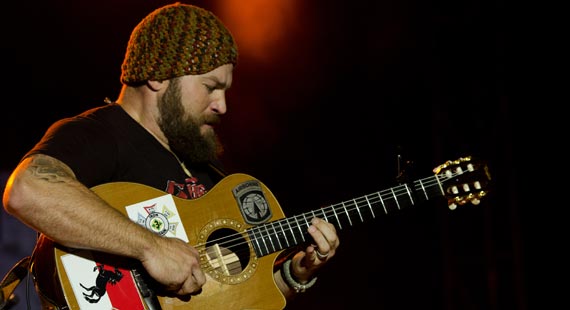 Mark Runyon | ConcertTour.org
Zac Brown Band Ready Australia, UK Tour in 2013
Zac Brown Band will be heading to Australia to tour for the first time later this year, and they'll also be heading back to the U.K. for some more shows.
The group's namesake told ABC News recently that every year the band dreams up a new bucket list of things they'd like to accomplish over the coming 12 months. And though the group had a banner year in 2012, Brown says there's always new territories to conquer.
"We've crossed a lot of things off our bucket list, and it's really time for us as a band to dream up some new things," he told ABC. "I know we're going to be going to Australia and do some touring there. We're gonna go back to the U.K."
The only official Australian date the band has announced so far is an appearance at the Deni Blues Festival in Deniliquin, Australia on March 30. Other acts appearing at the festival include Santana, Bonnie Raitt, Jason Mraz and the Steve Miller Band. No U.K. dates have been announced.
Zac Brown Band member Coy Bowles told TheBoot.com that when Brown talks about a bucket list, he's not using a metaphor.
"We have a really long bucket list!" Bowles said. "Every year we go camping, and we literally have a bucket list that we pull out and we see what we've accomplished and we check it off. We've checked off a lot of stuff!"
Before they head Down Under, the band will spend the majority of January and the first part of February on the road in North America continuing to support their most recent album Uncaged, which was released in July of last year. The album hit the number one spot on the albums charts in both the U.S. and Canada.
Later this year, the band will appear at the Stagecoach Festival in Indio, Calif., and then will join Kenny Chesney's "No Shoes Nation" stadium tour for some dates in May, July and August.