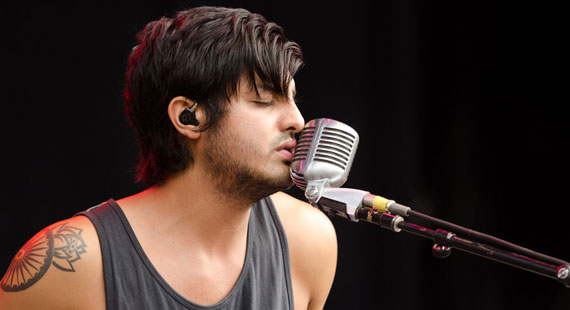 Mark Runyon | ConcertTour.org
Young the Giant Book 40 City Tour With Cayucas, Vance Joy
Alternative rockers Young The Giant are set to embark on a mega tour next year in support of their upcoming, second album, Mind Over Matter, which is due for release next January.
The North American leg of their journey will kick off on February 4th at The Majestic Ventura Theatre in Ventura, California. The rest of the tour will see them travel through over 40 cities before wrapping up on April 11th at the Boulevard Pool at the Cosmopolitan of Las Vegas in Las Vegas (obviously, where else?) The tour also includes a few two-night residencies in New York, Vancouver and Seattle.
Cayucas and Vance Joy are set to provide opening duties for Young the Giant on select dates too.
The band's self-titled debut album was certified gold by the Recording Industry Association of America, presumably thanks to their chart-baiting singles "My Body" and "Cough Syrup." The Irvine, California-based band has since been locked (probably not literally) in the studio much of this year working on their follow-up, Mind Over Matter, which fans can look forward to dropping on January 21st of next year.
Speaking to KROQ earlier in the year, the band discussed the myth of the difficult second album, and how they went about overcoming what they described as a 'facade of a hurdle'. I think I know what that means. Anyway, in their own words:
"As the writing process went on we kind of hit this moment where we realized we were only creating this façade of a hurdle in our head and really, at the end of the day, we should just do what we did when we were sixteen and write music together and enjoy it and not really try to have a precedent or meet someone else's expectations."
For anyone approaching their sophomore effort – there's the secret.