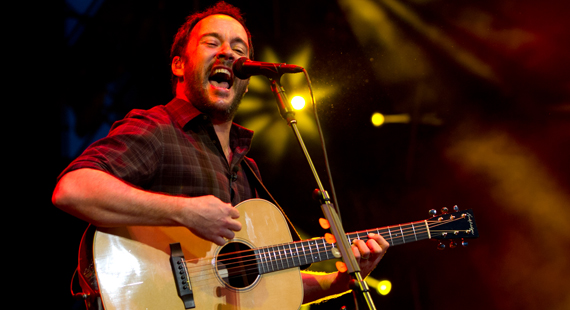 Mark Runyon | ConcertTour.org
Wrigley Field Will Host Dave Matthews and Elton John & Billy Joel
Wrigley Field will play host to more than just baseball this summer. Dave Matthews Band and Elton John & Billy Joel both have slated dates to play the storied park. There had been a flurry of questions surrounding future concerts being held at Wrigley due to concerns by the adjoining Lake View neighborhood in recent years.
Last year, three concerts were held in one week at Wrigley – Rascal Flatts and two by Billy Joel & Elton John, and Alderman Tom Tunney declared the experiment a success. Tunney plans to propose an exception to the Cubs night-game ordinance at a future City Council meeting which would clear the way for future concerts.
In speaking with the Chicago Sun-Times, Tunney said, "There are certainly naysayers. There have been naysayers about doing any concerts. But the majority of the community thinks the concerts, so long as they're regulated and few and far between, provide benefits to the community. It's great for business in the neighborhood. It also provides real, first-rate entertainment at the park."
Billy Joel & Elton John have penciled in their Wrigley date for Wednesday, July 7 while Dave Matthews Band is looking more to a Friday or Saturday night in September. There is no word yet regarding the Cubs forfeiting one of their 30 night games in the deal as has been the case in year's past.