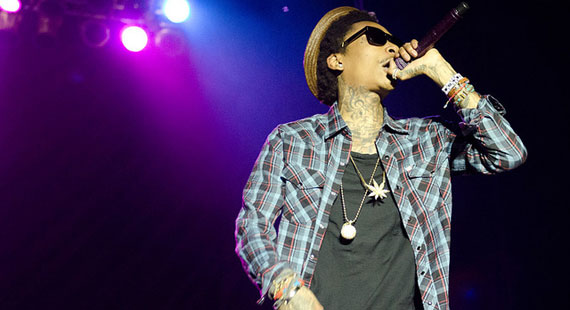 Mark Runyon | ConcertTour.org
Wiz Khalifa, Bassnectar, Flaming Lips Headline Scottsdale's True Music Fesitval
Shiny new music festival, the so-called "True Music Festival" has just announced its first round of performers, and it's an eclectic mix.
The one-day festival, on December 14, is set to take place in Scottsdale's Salt River Fields at Talking Stick this December for the first time ever and Bassnectar, The Flaming Lips and Wiz Khalifa are among its headliners.
On the press release for the event, festival founder Jarid Dietrich had this to stay about the whole thing:
"We are incredibly excited to bring this level of talent to Arizona. This first round of artists should give people a glimpse at the direction we are headed and the unique experience we want to bring to the state."
More artists are expected to be announced in the coming weeks and as well as, obviously, music. The festival is also set to include what said press release describes as "a wide array of vendors, art installations, roving performers and more." No, I don't know what a "roving performer" is either, but I bet it's good.
The whole thing looks to be very significant for Arizona, and more specifically, Scottsdale with it taking place in a fancy new complex. Here is what they say about its location:
"Centrally located between Phoenix and neighboring Arizona State University, the venue is a part of a new 140-acre state-of-the-art complex, which serves as the spring training home of the Arizona Diamondbacks and Colorado Rockies. Uniquely positioned on the Salt River Pima-Maricopa Indian Community, it is one of the most desirable geographic regions of the entire metropolitan Phoenix area."
See? Pretty cool huh?
Anyway, the festival is expected to offer a platform for smaller artists too, and if this line-up is anything to go by, True Music Festival is looking like one of the more varied and egalitarian festivals around.