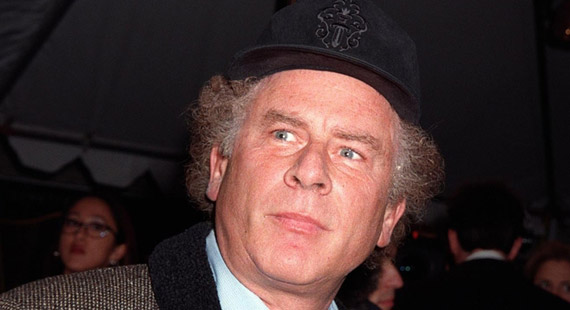 Featureflash / Shutterstock
Weak Vocal Chords Force Cancellation of 2012 Art Garfunkel Dates
Art Garfunkel has been forced to cancel the remaining six dates on his tour due to ongoing vocal cord problems.
The singer has already cancelled seven of the last eight tour dates, including two of three dates in Sweden. Some news outlets had reported Garfunkel missing after he didn't turn up for the Swedish dates.
"I had such hopes of being finally ready to perform," Garfunkel said in a statement. "How painful to try and not be quite there yet."
Garfunkel was diagnosed with vocal paresis back in 2010, forcing him to cancel a planned Simon and Garfunkel tour. But when the singer spoke to Billboard earlier this year, he sounded hopeful that his voice was ready to go.
"I could fall to my knees with gratefulness to God for allowing the verb 'mending' to be part of the picture," he told the magazine in August. "I didn't count on anything like the voice coming back. I counted on nothing. I was just kind of depressed over, 'How come I can't sing, man?' The doctors would say '… the direction is towards mending,' but, gee, the slowness was hard."
He also said he felt getting back on stage would help the recovery process.
"I need to get back on the stage now," he said. "There's enough recovery to go for it. I told the manager I want to create the groove of working again. If I can get back into that routine, maybe routine helps singing."
The planned tour was in support of Garfunkel's newest release, The Singer. The album is a 34-track compilation of songs from throughout his career, spread over two discs. The Singer also includes two new songs.
No makeup dates have yet been revealed, though his manager, John Scher, said that Garfunkel will come back "stronger than ever."