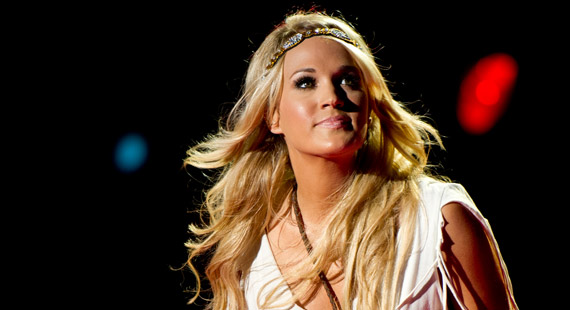 Mark Runyon | ConcertTour.org
WE Fest Lock Down Carrie Underwood, Keith Urban for 2013
Advertised as the "America's Best Country Music Festival," this year's annual WE Fest hasn't even happened yet, but that doesn't mean organizers don't want to go ahead and let you know who will be headlining next year's festival.
Yep, the Minnesota festival will take place August 1-3 at Detroit Lakes, Minn. next year, and will be headlined by superstars Carrie Underwood and Keith Urban. Other members of the lineup will be announced at a later date..
But this year's festival is definitely worth a mention, as well, with its similarly star studded lineup including Toby Keith, Alabama and Jason Aldean. These performers will be joined by Eric Church, Steve Martin and the Steep Canyon Rangers, Luke Bryan, Little Big Town and John Anderson, among others.
Like next year's festival, the event will be held at the WE Fest amphitheatre, which his on the Soo Pass Ranch four miles south of the city of Detroit Lakes.
The festival was founded in 1983, and has twice been nominated for the Country Music Association's Best Special Event Award. The amphitheater at Soo Pass Ranch is natural and includes 7,000 reserved seats. Additionally, the ranch itself can accommodate up to 50,000 people.
Many festivalgoers camp at the festival, and campgrounds at the site can hold up to 35,000 campers. To accommodate different camping styles, different campgrounds throughout the area have different designations, including two family campgrounds with strictly enforced noise curfews.
In other Underwood news, the former "American Idol" winner released her single "Blown Away" this week. The track has already garnered nearly 200,000 downloads, and was the top fan choice for her next single. The single will be the second release from her album of the same name, which debuted at number one on the Billboard 200 albums chart when it was released in May.