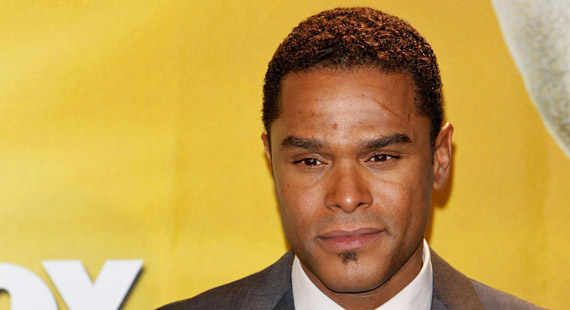 Joe Seer / Shutterstock
Vocal Concerns Sideline Maxwell for Upcoming Arena Tour
Maxwell has been forced to cancel his upcoming six-date summer tour due to voice issues.
A statement on the singer's website says that the R&B singer/songwriter "has been advised by his doctors to take complete vocal rest after developing definitive vocal cord edema and a vocal cord hemorrhage."
The tour was set to begin with a two-night stand in the Staples Center in Los Angeles July 20-21. Additional two night stands were originally planned for Atlanta on July 27-28 and Newark, N.J. on August 3-4. At each stop, Maxwell had planned to play the entirety of his first two albums the first night, and his most recent two albums the second night.
"I know this sucks but after many months of recording I've temporarily damaged my voice," Maxwell said in a statement. "I've had issues before during other tours, but was able to power through. I've been strongly advised to rest and undergo treatment. I look forward to hopefully seeing you next on our full fledged tour, when the sequel to the BLACKsummers'night trilogy is released. My deepest apologies to those who made the effort to try and see the show."
The statement also said that fans that had already purchased tickets could obtain refunds at the original point of purchase.
Maxwell's next album, blackSUMMERS'night is expected to be released later this year, though an exact date hasn't been announced yet. The 39-year-old singer released BLACKsummer'night in 2009 after a seven-year-hiatus from recording.
Maxwell joins a fairly large group of artists that have been forced to cancel shows recently due to voice issues. Adele scrapped her entire U.S. tour last fall, and more recently, John Mayer was ordered to rest his voice "indefinitely." This left Mayer unable to tour to support his most recent album, Born and Raised, which was released last month.