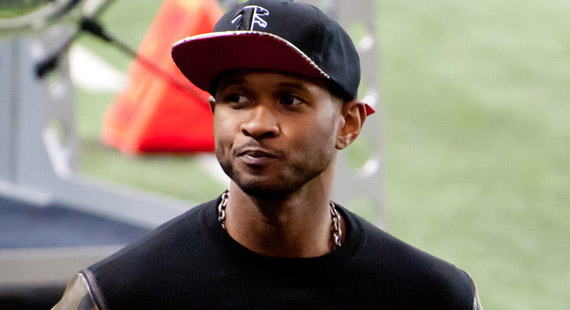 Mark Runyon | ConcertTour.org
Usher, Shakira Sign On as Coaches for 'The Voice'
With confirmation of the next "American Idol" judges panel over the weekend, it looks like "The Voice" didn't want to be left out as it announced its own panel shake up, revealing that Usher and Shakira will be joining the show next year.
The two will replace Cee Lo Green and Christina Aguilera for the fourth season of the show set to air this spring on NBC. Both Green and Aguilera are expected to return to the coaches' chairs for the fifth season in the fall of 2013, and NBC hopes to arrange a large pool of talent they can continuously draw from to coach various seasons.
"Having award-winning artists as coaches means they need to be able to tour," said Mark Burnett, who is executive producer of the show. "Whether in the red chair or on tour, our coaches have their chairs for life. This is exactly why, after three seasons, we needed to allow them to rotate out so they can get on the road amongst their fans. Meanwhile, we're incredibly excited to have singular artists like Usher and Shakira joining the fold.
It has not yet been announced whether the other two coaches from the show – country singer Blake Shelton and Maroon 5 frontman Adam Levine – will be with the show in the fall. Both Aguilera and Green released statements concerning their departure and their plans for the hiatus.
"I'm highly enthusiastic about focusing my undivided attention on my additional endeavors and interests like my upcoming solo album, new Goodie Mob album, Las Vegas residency Loberace, new memoir, and new NBC comedy," Green said in his statement. The NBC comedy is expected to be a scripted comedy based on his life.
"As I have expressed since day one of the show, [I] am a singer and performer first and I am so excited to get back to that love," Aguilera said. She is expected to tour and release a new album.