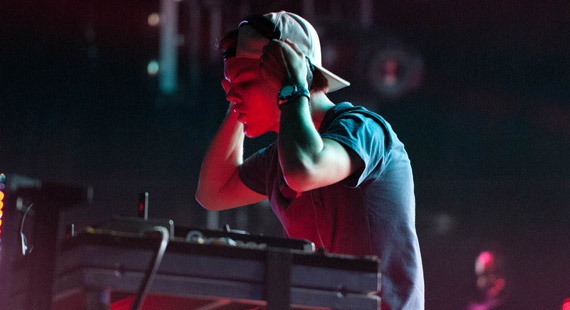 Mark Runyon | ConcertTour.org
Ultra Music Festival Expands to Two Weekends
The 15th installment of the Ultra Music Festival in Miami will be the biggest incarnation of the event yet. It will be so big, in fact, that it is expanding and will be held over two weekends for the first time ever.
The 2013 version of the festival will take place March 15-17 and March 22-24. Like last year, the event will be held at Bayfront Park in Miami.
Though artists that will perform at the event have yet to be announced, tickets for the event go on sale next week. The New York Times points out that many of the 165,000 tickets sold last year were bought before headliners were announced. Headliners last year included David Guetta, Kaskade and Avicii. Madonna made a surprise appearance during Avicii's set and told the crowd how important electronic music is to her.
"Electronic dance music has been a part of my life since the beginning of my career," she told the crowd, according to Billboard. "I can honestly say a DJ saved my life."
Russell Faibisch, the co-founder, executive producer, President and CEO of the event spoke of this year's expansion in a press release.
"After an extremely successful 2012 edition of Ultra in Miami, and the continuous overwhelming demand by disappointed fans that were unable to attend because of the early sell out, we've decided to do what Ultra has always consistently done throughout the years, pioneer, and push the EDM movement forward," Faibisch said. "So we are adding a second weekend of Ultra. This is a unique concept from anything ever done before in our space, as it will be two weekends… two unique experiences. There are A LOT of incredible plans and surprises lined up for everyone attending our 15th year anniversary!"
As Faibisch mentions, both weekends will feature a different lineup, unlike the two-weekend version of Coachella.