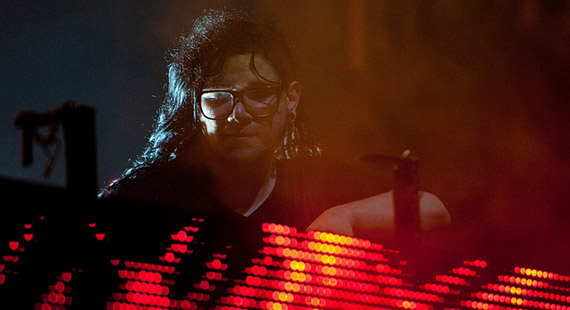 Mark Runyon | ConcertTour.org
Ultra Music Festival Exports EDM to Japan, South Africa
EDM festival brand Ultra Music Festival has just announced that its set to expand outwards to Japan and South Africa for 2014, giving it a worldwide presence of probably around 95%. Well, not really, but this does mean it makes appearances across five continents, which is a pretty impressive reach.
The increasingly world-dominant celebration has already had a pretty fantastic year, enjoying its 15th year in Miami, as well as hosting events in Argentina, Chile, Croatia, Brazil, South Korea and Ibiza, but both Japan and South Africa will mark adventures in relatively untouched territory for the festival.
"South Africa and Japan are without a doubt two of the most burgeoning territories in the world when it comes to their ever-growing enthusiasm towards electronic music," said Ultra founder/CEO Russell Faibisch in a press release. "These thriving scenes, coupled with the fact that these locations are some of the most beautiful I've ever come across, made the decision to expand into Africa an extremely exciting one to make."
Ultra is due to hit Cape Town on February 14th and Johannesburg on February 15th of next year, with the first leg of performers being announced as Tiesto, Alesso, Nicky Romero, Krewella and W&W, as well as smaller acts Goldfish, Mi Casa, Euphonik & DJ Fresh and Black Coffee, the one-armed South African DJ, who made his name by performing a 60-hour set back in 2010.
Details of Japan's Ultra Fest have yet to be fully released, but we do know that it's set to take place in Tokyo. In the meantime, festival organizers will be offering a "Road to Ultra" party on December 20th, which is due to be headlined by Above & Beyond and Showtek, as well as a load of local electronic talent.
We wonder whether this will pave the way for other international festival brands to establish a presence in these untapped markets. We hope so, and we hope Japan and South Africa enjoy their newly discovered EDM riches.