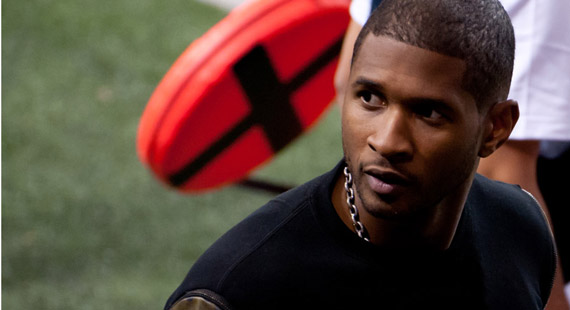 Mark Runyon | ConcertTour.org
U2, Lady Gaga, Usher Featured at Clinton Foundation Show
Pop icons Usher, U2 and Lady Gaga have been asked to help celebrate the William J. Clinton Foundation's 10th anniversary. Over the years the organization has made large contributions to different charities.
On Saturday October 15 the three performers will be sharing the stage at the Hollywood Bowl in Los Angeles to commemorate the William J. Clinton Foundation's 10th birthday. The organization has raised more than $10 billion to help with causes like feeding the hungry and global AIDS/HIV treatment. The concert is scheduled to be broadcast via Yahoo exclusively on a worldwide basis. The event will also double as the belated birthday celebration for Clinton. On August 19 he turned 65 years old.
"A Decade of Difference: A Concert Celebrating Ten Years of the William J. Clinton Foundation" is also going to include an acoustic performance by The Edge, the U2 guitarist, along with other celebrity guests and additional performers to be announced later.
Control Room is producing the concert. The organization has been the mastermind behind several other large scale events like Live Earth in 2007. An announcement was made by a spokeswoman that the general public will be able to purchase tickets. It is expected that proceeds will be going to charity.