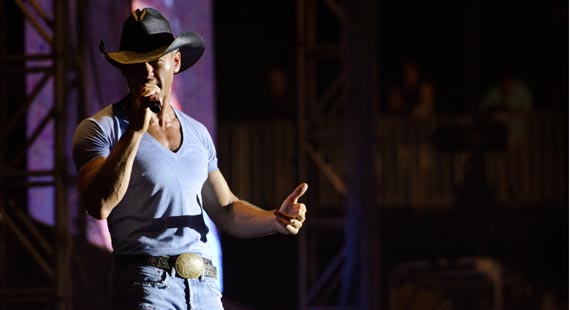 Mark Runyon | ConcertTour.org
Tim McGraw Helps SirusXM Celebrate 10 Years with Concert
SiriusXM will celebrate their 10 years of airing country music by bringing in Tim McGraw for a show. The singer will perform in New York City.
On Monday, SiriusXM said McGraw will be headlining a special concert on April 27 at Beacon Theatre. Also scheduled to perform are The Band Perry and Luke Bryan.
The audience will be comprised of contest winners of SiriusXM. However for those without an invitation, the performance can be listened to on three of SiriusXM's channels, including "Tim McGraw Radio," a new channel. It will be launched a few days prior to the show.
On April 8, McGraw will kick off his outing "Emotional Traffic in Corpus Christi, Texas.