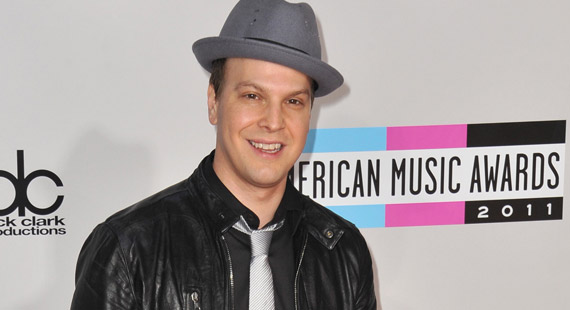 Featureflash / Shutterstock
The Script, Gavin DeGraw, Train Embark on Summer Amphitheatre Tour
Train is heading out on a tour of amphitheaters around the country this summer, and they're taking their "old touring buddy" Gavin DeGraw and their "friends" The Script along with them.
The trek will kick off on July 17 at the Blossom Music Center in Cleveland and will continue for almost a month before ending with a show at the White River Amphitheater in Auburn, Washington on August 14. The groups will hit most regions of the country in the time between those dates, and will make stops in Tinley Park, Illinois; Camden, New Jersey; Charlotte; Atlanta; Dallas, Albuquerque; Phoenix and Train's hometown of San Francisco, among others.
Train will continue to support its most recent record, California 37, which is the group's sixth studio album and was released in April 2012. The album peaked at number four on the Billboard 200 albums chart the week after it was released.
The band will be keeping busy between now and the beginning of the tour, and will perform at the "VH1's Best Super Bowl Concert Ever" from New Orleans over the weekend. The band is the house band for "The Talk" morning program this week.
In other Train news, the band has started the Save Me, San Francisco Wine Company, named after their fifth album. The company offers a slew of wine choices referencing the past hits of the band, including Calling All Angels Chardonnay, Drops of Jupiter California Red, California 37 Cabernet Sauvignon, Soul Sister Pinot Noir and Hella Fine Merlot. The last one seems like the band got lazy until you realize it's a line from the song "Save Me, San Francisco." Awesomely, proceeds from wine sales go to the Family House charity.
The Script also released an album last year. The Irish band's third album is appropriately titled #3 and was released in September 2012. The album cracked the top 20 on the American album charts and hit the number one spot in Ireland. The first single from the album, "Hall of Fame," features a guest appearance by will.i.am.