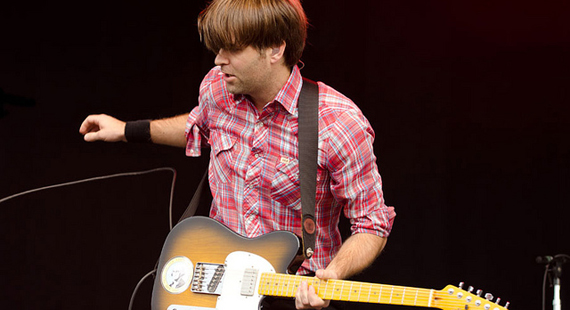 Mark Runyon | ConcertTour.org
The Postal Service Tours with Rilo Kiley's Jenny Lewis
After announcing a Coachella show to celebrate the 10th anniversary of its first and only album, the Postal Service has now revealed a full-on headlining tour that will also feature Jenny Lewis.
The tour will kick off on April 9 at the Grand Sierra Theatre in Reno, Nevada and is currently scheduled to run through a New York show at the Barclays Center in Brooklyn on June 14. The world tour will include stops in Davis, California; Phoenix; Las Vegas; Manchester, England; London, and a previously announced performance at the Primavera Sound Festival in Barcelona. Future dates are expected to be announced soon.
The tour will be accompanied by a new deluxe reissue of the band's 2003 album Give Up. The new edition of the record comes with 15 bonus tracks, most of which are either remixes or were previously released on the band's singles. However, two new songs, "Turn Around" and "A Tattered Line of String" also will be included, and both feature vocals from Jenny Lewis.
Lewis also sang on a number of the original songs on the album, and toured with the group during its last tour a decade ago. At the time, Lewis was best known for her work with Rilo Kiley, but has since been concentrating on a solo career as well as an ill-advised group with her boyfriend called Jenny and Johnny.
And in case all this wasn't enough to bring a full-on nostalgia trip for those that like their indie-rock to be of the early 2000's variety, Laura Burhenn of Bright Eyes also will join the group on the road. To be fair, Burhenn wasn't in Bright Eyes back then, and she is best known as the singer of the Mynabirds and formerly of Georgie James. Still, it seems an Omaha date would be appropriate.