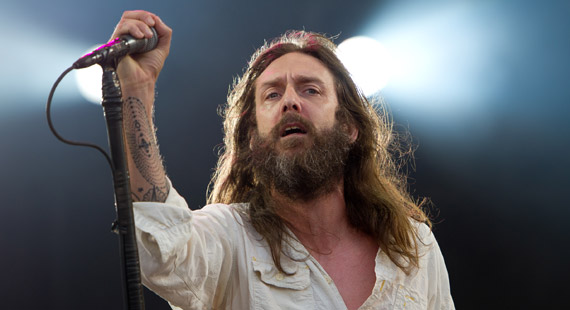 Mark Runyon | ConcertTour.org
The Black Crowes Set Summer Tour with Tedeschi Trucks Band
The Black Crowes are currently on their first tour since 2010, and now they've announced a summer tour along with the Tedeschi Trucks Band.
This is good news for fans of the Crowes, as the band tends to go on hiatus every couple years following a tour or two. But the new summer tour will kick off in Whites Creek, Tennessee – near Nashville – on July 19 at the Woods At Fontanel. The trek will then continue for nearly a month, finishing up on August 15 at Meadow Brook Music Festival in Rochester, Michigan. Other cities on the tour include Alpharetta, Georgia; Columbus, Ohio; Gilford, Massachusetts; Canandaigua, New York; Holmdel, New Jersey and Chicago.
This new leg ensures the Black Crowes will be on the road for the majority of this year. Their ongoing spring tour, "Lay Down With Number 13," continues through a June 1 appearance in Council Bluffs, Iowa, and the group will undertake a brief European tour starting June 18.
The Black Crowes released a live album last month titled Wiser for the Time, though they haven't released a studio album of new material since 2009's Before the Frost…Until the Freeze. The band's drummer Steve Gorman recently told Billboard that he was glad that the group no longer had to have a new album as a reason to tour. However, he does suspect some new material will come from the group's shows this year.
"I'd be amazed if it didn't," Gorman said. "There's always riffs and ideas and melodies around. Chris and Rich (Robinson) are always throwing ideas around; I'm sure there are some they'll say, 'That works better for my own thing' and there are things that they both have that I know they go, 'That's better for the Black Crowes.'"
He also said the group has no timeline concerning any new releases, however.