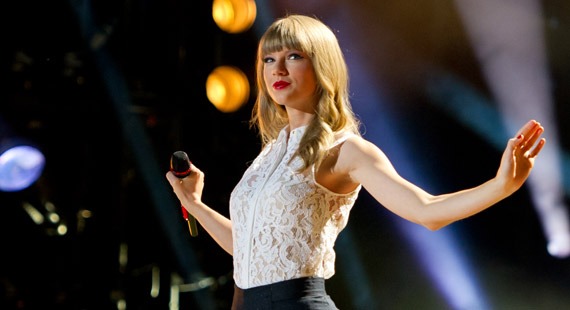 Featureflash / Shutterstock
Taylor Swift Slates Third Album for October Release
"Speak Now" is the title of Taylor Swift's newest album, which also marks the third release for the award-winning pop-country sensation.
She confirmed that the said record, which she worked on for two years, is slated for an October 25 release. Through an online video chat, she also disclosed a few more details about the upcoming release such as the title of the album's carrier single.
"Mine" will be premiering in radio stations nationwide by next month as the album's first single. According to Swift, "Mine" speaks about her "tendency to run away from love". Another cut, "Sparks Fly", which she has sampled a few times during her previous tour, is also included in the new album.
"Speak Now" is expected to achieve the same critical and commercial success that "Fearless", Swift's second album, has achieved since its release in 2008. Swift has taken more control with the new release as she has written all the songs in the new set and has also held album producing duties alongside Nathan Chapman, who also produced "Fearless".
Critics will surely be anticipating how "Speak Now" will fare in the charts. In 2008, "Fearless" took the top spot of the Billboard 200 for 11 straight weeks.
Swift also said in the video chat that an extensive tour is being planned which will be probably launched soon after the release of the new album.