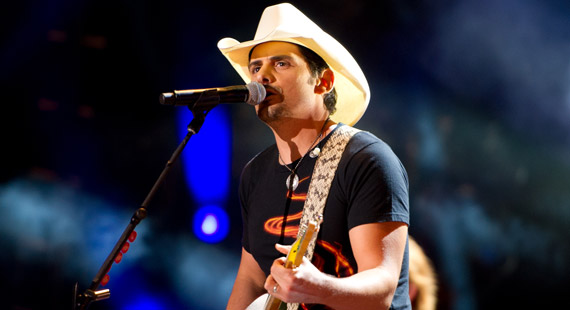 Mark Runyon | ConcertTour.org
Taylor Swift, Brad Paisley Can't Save Capital Hoedown from Folding
The festival being billed as "Ottawa's Biggest Summer Party" won't be a party at all. The 2012 Capital Hoedown Country Music festival has been cancelled, organizers revealed recently.
The festival was set to take place August 10-12 in Ottawa, and was going to feature such big names as Taylor Swift, Brad Paisley, Reba, Sheryl Crow, the Band Perry and former Brooks and Dunn member Ronnie Dunn.
According to a news release reported by the Ottawa Citizen newspaper, the festival's founder Denis Benoit said the cancellation was due to "higher than expected costs from the city, upfront production expenditures and lower than anticipated ticket sales."
The festival was held last year at LeBreton Flats, but was moved to Ottawa's Walter Baker Park for this year's festivities. But that site was lost when Benoit apparently failed to pay a deposit to the city. He then attempted to move the festival again, this time to Numech Ranch, but the city denied him a permit for that location. The final location was denied the permit because it violated zoning bylaws, and that essentially was the end of the festival for this year.
All tickets buyers for the festival will receive refunds that will cover the cost of the ticket, as well as any service and shipping fees. A note on the festival's website says that all refunds will be issued in the form of mailed checks, though Benoit has said they will be issued to the purchasing credit card.
"All ticket buyers will be able to receive a credit card refund… there is no need to contact the ticket office," he said in the news release. "If you do not see the refund on your statement within one-week, we ask that you contact your credit card company."
Benoit also said that the Hoedown will be back on for next year.