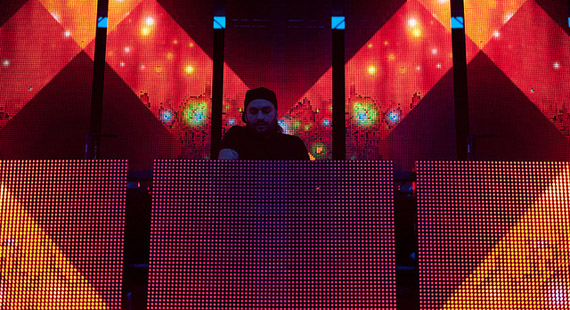 Mark Runyon | ConcertTour.org
Swedish House Mafia Chart Final Tour for Spring 2013
It'd be hard to argue that Swedish House Mafia isn't currently at the height of its career – which makes it all the more puzzling that the group would announce its break up and final tour.
But the group of three Swedish DJs has done just that. The appropriately titled "One Last Tour" will find the group traveling around the world beginning in November in Dubai. The final leg of the tour will be in North America, and kicks off with a four-night stand at the Bill Graham Civic Auditorium in San Francisco February 13-16. The tour will conclude with a two-night residency at the Masquerade Motel at L.A. State Historic Park in Los Angeles March 8-9. Other North American cities that the tour will visit are Chicago, Toronto, Montreal and New York. Most of the shows are already sold out as of this writing.
Swedish House Mafia member Steve Angello recently spoke to the Wall Street Journal about the group's decision to break up.
"Yeah, it's always a hard decision to split something but at the same time, we would never have gone out on a world tour unless we had decided that we were going to stop," he told the newspaper. "So it's sad, but at the same time, it's very intriguing, we're looking forward to it. We're going to all these places around the world that we would never ever do. You've got to shake things up a little bit. It's a hard decision, and the longer it goes, you think about it and it's pretty sad. But at the same time, we did that decision. And I think it's right."
The group formed in 2008 as something of a Swedish DJ supergroup consisting of Angello along with fellow producers Axwell and Sebastian Ingrosso.