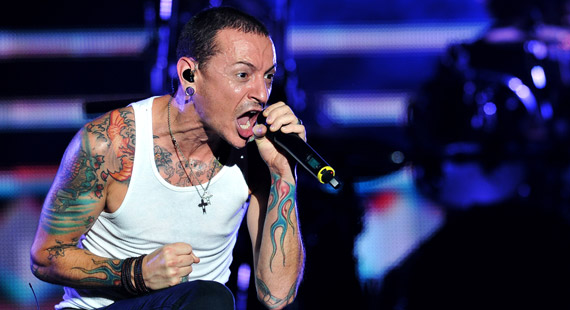 mooinblack / Shutterstock
Stone Temple Pilots, 30 Seconds to Mars Headline Jacksonville's The Big Ticket
Jacksonville's The Big Ticket festival has just announced its headliners, and it looks set to blister ears and amplifiers.
Headliners are set to include 30 Seconds To Mars and Stone Temple Pilots, with new frontman Chester Bennington, of Linkin Park fame.
Already announced to play Jacksonville's Metropolitan Park on December 8th, the band line-up also includes Jimmy Eat World, Dirty Heads, Pepper, Manchester Orchestra, Twenty One Pilots, Sleeping With Sirens, Frank Turner, The 1975, Saints Of Valory and Breaking Through.
30 Seconds To Mars have had a busy year already, having released concept album LOVE, LUST, FAITH + DREAMS earlier in 2013 and promoting it on the road this summer, but their touring ways don't seem to be ending anytime soon, with the band's performance at The Big Ticket coming in the middle of a European tour in support of their latest offering. After they've toasted Europe, Australia is on deck.
Stone Temple Pilots, on the other hand, have had their fair share of headaches lately after firing original singer and founder Scott Weiland. Lawsuits seem to be ongoing over the whole thing, and I can't get any from-the-source information because the band's official website is down at the moment. It's not all drama, though – the band are set to release a new EP on October 8th of this year, featuring Bennington on vocals, entitled High Rise. According to an interview with Chester Bennington, the band have no current plans to release a full-length LP with Bennington explaining, "We don't have a label. Everything we're doing is on our own, so we're just taking it one track at a time. We would love to sit down and hammer out a record, but the reality is we're gonna make music, we're gonna make a lot of it, and we're gonna be in a position to release a single at a time, go out and really give people music the way they want to get it."