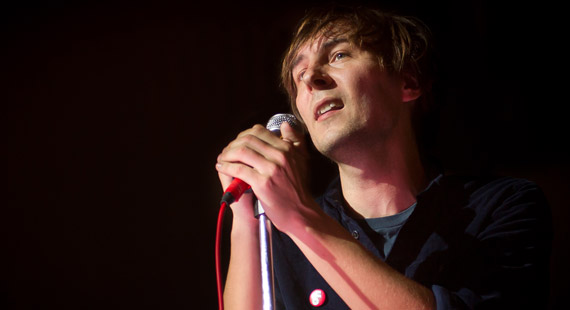 Mark Runyon | ConcertTour.org
Stone Roses, Blur, Phoenix, Red Hot Chili Peppers Headline Coachella 2013
We've heard the rumors for months, and now at long last we finally have the Coachella 2013 lineup, and Stone Roses, Blur, Phoenix and Red Hot Chili Peppers are the headliners.
Of course, that's just the tip of the iceberg for the lineup of the Indio festival that will be held April 12-14 and April 19-21. Like last year, both weekends will have identical lineups.
So here's a short list of other notable artists appearing this year in addition to the headliners: Lou Reed, the Postal Service, Sigur Ros, New Order, Modest Mouse, Yeah Yeah Yeahs, Jurassic 5, Japandroids, Johnny Marr, Grizzly Bear, Moby, Spiritualized, Nick Cave and the Bad Seeds, Vampire Weekend, Wu-Tang Clan, Gaslight Anthem and Social Distortion.
Tickets go on sale January 29 at 1 p.m. ET/10 a.m. PT – last year's event sold out in about two hours. Tickets are $349 per person for general admission (to one weekend), and $799 for a VIP package. The latter package allows access to two VIP areas, which include extra restrooms, bars, seating, food vendors and tents. Camping is extra and starts at $85 in addition to the ticket price for the festival.
The Coachella Music and Arts Festival has been held at the Indio Polo Grounds in Indio, California every year since it began in 1999. In addition to the huge names that perform at the show every year, the festival also serves as something of a buzz generator for new artists. Laura Ballance, co-founder of Merge Records, awesomely explained why to the Los Angeles Times.
"They pay you lots of money, and there's a large captive audience," she said.
Last year was the first year the festival took on a two-weekend format, and doubled its audience to 650,000 music fans in the transition. The 2012 version of the festival grossed $47 million.