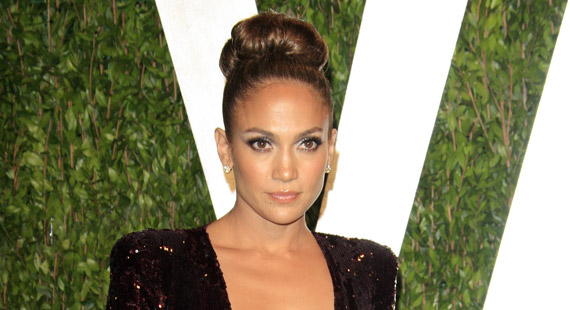 Joe Seer / Shutterstock
Steven Tyler, JLo Exit American Idol Judge's Panel
Rumors of a shakeup for the upcoming season of "American Idol" have been confirmed – judges Steven Tyler and Jennifer Lopez have both announced they will not be on the show when it returns next January.
Aerosmith frontman Tyler announced on Thursday that he would be leaving, and Lopez followed him today.
"I strayed from my first love, Aerosmith, and I'm back – but instead of begging on my hands and knees, I got two fists in the air and I'm kicking the door open with my band," Tyler said in a statement.
Lopez first broke the news to the show's host, Ryan Seacrest.
"I really was dreading this phone call with you," she said to him. "I honestly feel like the time has come that I have to get back to doing the other things that I do that I've put kind of on hold because I love "Idol" so much."
After Tyler made his announcement – but before making her own – Lopez told the Associated Press that she couldn't imagine doing the show without him.
"I can't even imagine anyone else there right now because I've spent two years sitting next to him," she said. "I love Steven, and we became close during that time. We were great support for each other, on an adventure that neither one of us knew what it was going to be. So it's hard to hear that he won't be doing it."
The exodus of the two leaves only original judge Randy Jackson behind the judges table, and speculation has already been running rampant as to who will replace the two departing judges, with Adam Lambert and Mariah Carey popping up as possibilities.. Additionally, reports have stated that Jackson may be taking a different role in the show when it returns.