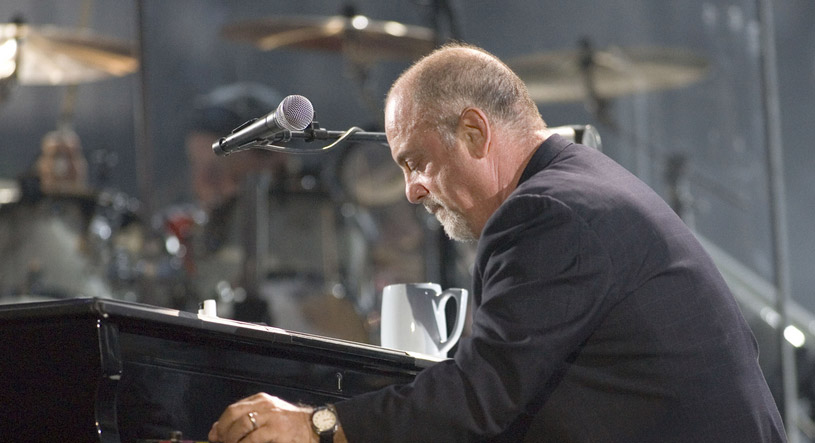 Anthony Correia / Shutterstock
Springsteen, Dylan, Joel Taking Back Their Music
For artists like the Eagles, Bob Dylan, Tom Petty, Billy Joel and Bruce Springsteen, there is some light at the end of the tunnel due to the fact that soon copyright laws will be allowing them to have control again over their master recordings.
During the 1970s there were revisions made to copyright laws to provide artists with the right for regaining control of their outputs through termination rights. Thirty five years after being released albums become eligible. According to a report in the New York Times, albums dating from 1978 are the first that will gain eligibility. This means that "52nd Street" by Billy Joel and "Darkness on the Edge of Town" by Bruce Springsteen will be two of the more famous moneymakers who could be seeing a change in ownership soon.
However there are two hitches. The first one is artists are required to file two years before the eligibility date to make a claim on their albums as well as the royalties associated with them. In addition, artists can claim ownership for individual songs. Musicians such as Bryan Adams, Tom Petty, Bob Dylan and others have begun pursuing this already.
The second hitch, which is more of a concern for the artists, is that record labels won't be letting the cash cows go without a fight. Steven Marks from the Recording Industry Association of America said, we don't believe the termination right applies to a majority of sound recordings.
Eagles band member and artist advocate Don Henley, who is a Recording Artists Coalition founding member said, a gazillion dollars have been made by the recording industry on the masters, with the artists making a lot less. There is an issue of fairness, of parity. This bone of contention will be getting even more contentious during the next few years.
Joel and Springsteen representatives have declined to comment about any plans the artist may have in attempting to capitalize on the copyright issues. The termination claims are processed manually by the U.S. Copyright Office, making it impossible to obtain concrete information about the number of artists who to date have filed.
Rick Carnes, president of the Songwriters Guild of America said, year after year more and more songs will be returning to songwriters and influence the market much more. The music is still valuable and will own it.