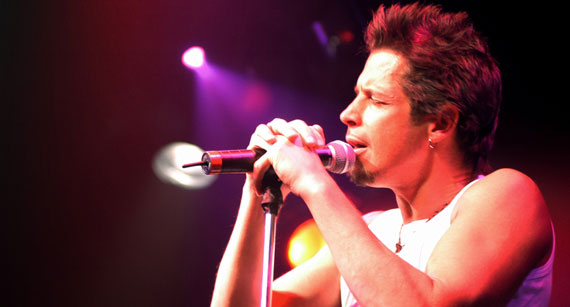 TDC Photography | Shutterstock
Soundgarden Lines Up Intimate Shows in New York, Toronto, Los Angeles
Soundgarden have revealed three theater concert dates for later this month that will celebrate the upcoming release of their first new studio album in 16 years.
The first show will be held November 13 at Irving Plaza in New York, and will be followed by a gig at the Phoenix Concert Theater in Toronto on November 16. Finally, the group will play the Fonda Theatre in Los Angeles on November 27.
In addition to these live dates, the group will appear on "Late Night with David Letterman" on November 12. Before their appearance on the show they will perform a "Live on Letterman" webcast concert at 8:00 pm. on November 12. Once they get back to the west coast they also will perform on "Jimmy Kimmel Live!" on November 26.
The new album, King Animal, will be released on November 13 and was recorded with Pearl Jam Producer Adam Kasper. The first single, appropriately titled "Been Away Too Long," is out now.
The group broke up in 1997 during the tour for their most recent studio album, Down on the Upside, which was released in 1996. These new shows will not be the first for the band since the split. They reunited in 2010 for a few concerts including a slot at that year's Lollapalooza festival. Additionally, the group released a greatest hits record titled Telephantasm that year.
Frontman Chris Cornell spoke to NME about the new album earlier this year.
"We have an album coming out in the fall," he said at the time. "It's kind of hard to describe, it's sort of picking up where we left off. There's a lot of different feels on the album. We're a band where every single member contributes music so that makes it very diverse. It's a very rich album with a lot of different moods to it."