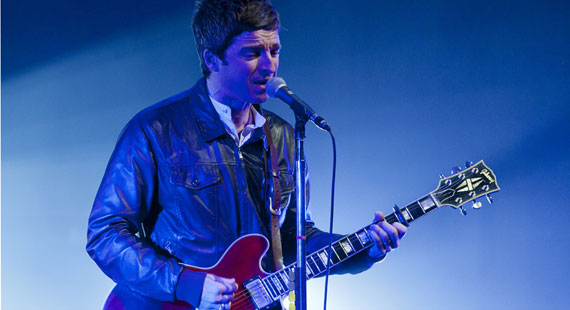 Harmony Gerber | Shutterstock
Snow Patrol, Noel Gallagher Team for North American Tour
Snow Patrol and former Oasis guitarist Noel Gallagher have announced a series of North American co-headlining shows for later this year.
The newly announced shows will kick off October 23 at the Arlene Schnitzer Concert Hall in Portland, Ore., and is scheduled to run through November 9, when both artists will play at the Bayou Music Center in Houston. In between, the groups will also visit Seattle, Vancouver, Winnipeg, Minneapolis, Nashville and Dallas, among others. Dubbed a "double header," the concerts also will feature special guest Jake Bugg, which Noel Gallagher's website calls an "exciting new singer/songwriter."
Gallagher's site also mentions that this will be the fourth time he has visited North America with his band the High Flying Birds in the past year. He is still supporting his first solo album, Noel Gallagher's High Flying Birds, which was released in October of last year. While the album went to the top of the albums charts in the U.K., it peaked at number 28 in the U.S.
Snow Patrol's most recent album, Fallen Empires, also was released late last year. That album peaked at number three on the U.K. charts and number five on the U.S. Billboard 200 albums chart.
In other Gallagher news, he will be releasing a new single, "Everybody's On the Run," on July 30. The B-side on the album will be a remix of his recent single "AKA… What a Life." The remix is done with Gallagher's regular collaborators Amorphous Androgynous, and he has stated previously that he will release a record with the group, and now says that he will be starting work on it again.
"I've got a break in the middle of this tour in July, so now the plan is to do something then, and then to finish it off after the tour in October," he said. "So it might come out at the end of the year, but it's more likely to be next year now."