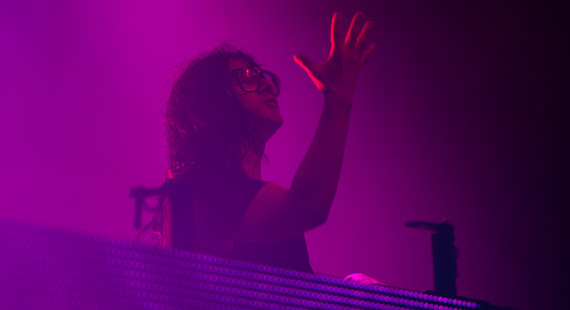 Mark Runyon | ConcertTour.org
Skrillex Takes Over San Francisco, Brooklyn with A$AP Rocky
The man who unofficially-defined EDM, Skrillex, has vowed to 'take over' four cities next year with a series of multi-date shows featuring unique line-ups, including A$AP Rocky, Just Blaze, Lunice and more.
Stateside, Skrillex and company are due to occupy San Francisco, and Brooklyn after which the dubstep wunderkind will head to Europe, for a series of shows in Amsterdam and Barcelona. The upcoming concert series is something of a repeat of Skrillex's similar 2011 week-long residencies in Los Angeles and New York. I think its safe to say that he's picked up a few fans since those days so expect demand to be amped up.
"I'm excited to do another round of Takeovers," Skrillex said in a press release. "This time we chose four cities that I really think represent and support great art and rad artists: San Francisco, Brooklyn, Amsterdam, and Barcelona. I can't wait to play some new stuff for you guys."
The tour is due to launch in San Francisco on February 3rd, with six shows at as many venues, ranging from the Independent to the Bill Graham Civic Auditorium. Those shows will be followed by five straight nights in Brooklyn starting on February 10th, including stops at the Music Hall of Williamsburg and a "secret warehouse" gig on Valentine's Day (February 14th).
Skrillex will end the month with five shows in Amsterdam (including one on a boat) and three more gigs in Barcelona, with the final night of the tour happening on March 1st.
Full line-ups for each city are expected to be announced anytime now, but I can tell you that San Francisco will feature A$AP Rocky, Seven Lions, Jack Beats, Alvin Risk, Louisahhh!!!, Craze, UZ, David Heartbreak, Etnik, Samo SOund Boy, GTA and TOKiMONSTA, while Brooklyn will feature Just Blaze, Lunice, Shift K3Y, AC SLater, Bro Safari, Clockwork, and TOKiMONSTA. Watch the cyber skies.