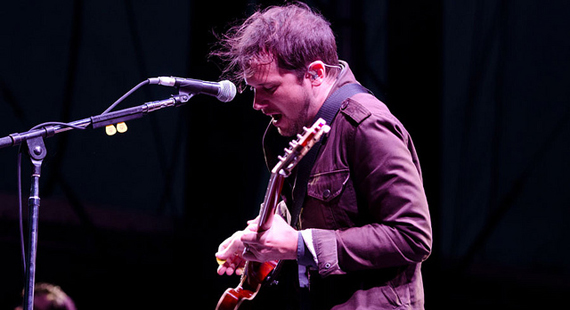 Mark Runyon | ConcertTour.org
Silversun Pickups Take to the Road This Fall
Silversun Pickups have added a new set of dates to their current fall tour in support of their most recent album, Neck of the Woods.
All of the new dates are in October of this year, with the first being a show on October 9 at the Tabernacle in Atlanta. The final newly announced date will be October 21, when the band will play the House of Blues in Cleveland, Ohio.
In between those dates, the band will visit Baltimore; New York; Upper Darby, Penn.; Boston; Hartford and Clifton Park, N.Y. Both Cloud Nothings and Atlas Genius will provide support for all of the new dates.
The group's next show will be an appearance at XFEST in Calgary, Canada, and from that point they will stay on the road for the newly released concert dates, as well as a previously scheduled appearance at the VooDoo Music Experience Festival in New Orleans on October 26.
Following these North American dates, the group will head to Australia, where they will travel as part of the Harvest Festival. That festival will feature Silversun Pickups along with a slew of other groups playing two days in Melbourne and then one day each in Sydney and Brisbane.
In other news for the band, they recently sent a cease-and-desist order to Mitt Romney's campaign over the unauthorized use of their song "Panic Switch."
"We don't like people going behind our backs, using our music without asking, and we don't like the Romney campaign," said singer Brian Aubert in a statement. "We're nice, approachable people. We won't bite. Unless you're Mitt Romney."
In response, a spokesperson for the Romney campaign also issued a statement.
"The song was inadvertently played during event set-up before Gov. Romney arrived at the location," said Andrea Saul in the release. "As anyone who attends Gov. Romney's events knows, this is not a song that we would have played intentionally. That said, it was covered under the campaign's regular blanket license, but we will not play it again."