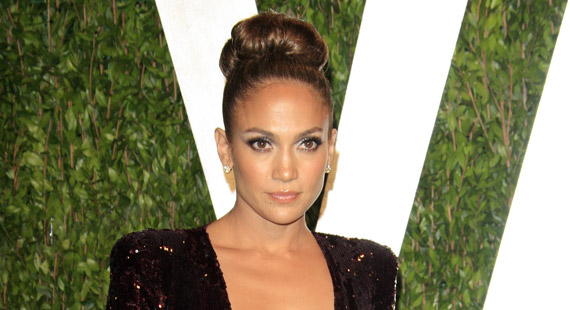 Joe Seer / Shutterstock
Should She Stay or Should She Go? JLo Waffles on Idol Return
J.Lo, say it isn't so! Jennifer Lopez , after just one season with "American Idol," may be ready to call it quits after the resident diva helped to revamp the reality competition this year.
On Monday, in a BBC Radio 1 interview, Lopez admitted she is unsure whether she will return to American Idol's judging panel with Steven Tyler and Randy Jackson.
Lopez said, they aren't forcing me to make a decision yet. I'm very happy about that. I am still on the fence. I love it and have had an incredible time doing it. However I have lots of other things going on right now. It will come down to needing to make a choice for next year of what I would like to do. It's not at any breaking point yet.
Lopez said it will boil down, ultimately, to what is best for her family. Lopez and Marc Anthony, her husband, have three year old twins, Emme and Max.
I was always busy at the start of my career. I didn't mind then since I was all on my own doing this for the very first time and running around. I loved it. However, back then I didn't really know I could say no. I'm more mature now and have a family. You need to be able to say no.