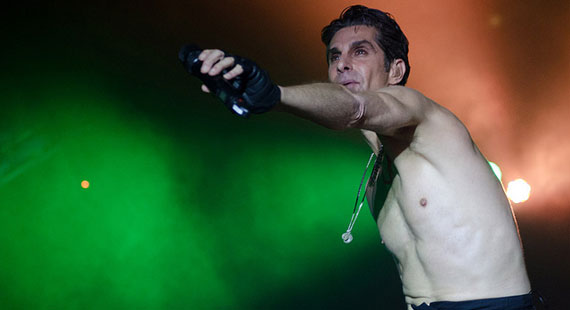 Mark Runyon | ConcertTour.org
September 27 Release Date Set for Jane's Addition 'The Great Escape Artist'
Since last year scraps of information have been coming out about the upcoming album from Jane's Addiction. Finally there's a release date for us to mark our calendars with. On September 27 "The Great Escape Artist" will be released in North America via Capitol. In Europe the set will be released on September 26.
The date was confirmed on MySpace with the posting of a studio video. It includes live clips as well as the band in the recording studio sitting around fiddling with parts and discussing the arrangements.
Singer Perry Farrell has some strange interview moments. Also featured on the video is Dave Sitek, the multi-instrumentalist from TV on the Radio, who joined Jane's Addiction as their bassist after Duff McKagan left.
In an interview with Rolling Stone Farrell said "The Great Escape Artist" mixes Jane's post-punk goth darkness with current trends from bands such as Radiohead and Muse.
"The Great Escape Artist" is the fourth studio album from Jane's Addiction and first since "Strays" was released in 2003.