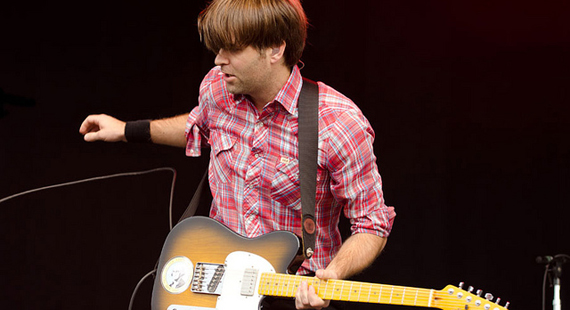 Mark Runyon | ConcertTour.org
Seattle's Bumbershot Festival 2013 Revels in Death Cab, Kendrick Lamar, MGMT
Ben Gibbard's been in the news this year more for the 10-year-anniversary (and subsequent tour reunion) of his side project the Postal Service than his main band, Death Cab for Cutie. But the latter group will appear at this year's Bumbershoot Festival in Seattle as its first announced concert date of the year.
But Death Cab for Cutie isn't the only big name on the just released lineup for the festival. Other notable artists include MGMT, Kendrick Lamar, Heart, fun., the Breeders, Bassnectar, Bob Mould and Deerhunter.
As usual, Bumbershoot takes place over Labor Day Weekend this year, August 31-September 2. The festival is one of the largest and oldest in the U.S., with its origins rooted in the 1971 Seattle music event dubbed "Festival '71." It was officially named Bumbershoot for the first time in 1973.
The festival takes place at the Seattle Center, a 74-acre park in the downtown area of the city. The park is home to the iconic Space Needle. The festival generally draws 100,000 people to the city every year.
Tickets to the event are on-sale now, and single-day passes are currently $50-$55 depending on the day. Three-day passes are currently $120.
Death Cab will use the hometown gig to play its 2003 album Transatlanticism in its entirely. It would seem Gibbard had a pretty stellar 2003, thereby making this year a great, if nostalgic, year as well. Many people — music critics and music fans alike — view the album as Death Cab's best work to date. All of those people are correct.
The success of the album also would prove a major influence on the group's subsequent signing to major label Atlantic. Since that time they have released three more albums, with the most recent being 2011's Codes and Keys.