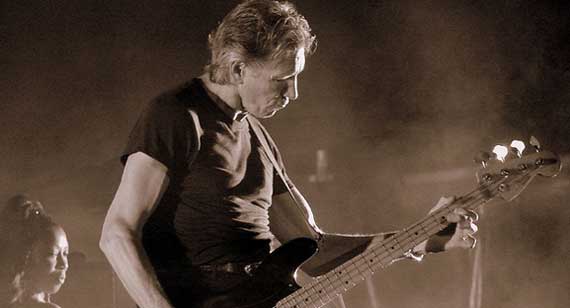 Roger Waters Takes 'The Wall' Tour to Stadiums in 2012
One of last year's most successful tours was Roger Waters resurrecting 'The Wall.' Though he didn't have his Pink Floyd cohorts to keep him company onstage, Waters sold out arenas across the country with his rediscovery of the classic Floyd album. It seems success is contagious as Roger Waters has announced 'The Wall' tour will be returning to North America in 2012.
In an interview with Rolling Stone, Waters said that the 2012 tour will be targeting baseball stadiums in key cities as well as arena in those locales neglected on the tour's first pass. In the interview, Waters said, "we want to base the tour around Saturday nights in baseball stadiums. As we speak, I'm at my office working on an outdoor version of the show." A few stadiums mentioned were Yankee Stadium, Fenway Park and Wrigley Field.
Waters made 'The Wall' Tour a worldwide phenomenon in 2011, spending most of the year on the road crisscrossing the globe. You can almost guarantee that tour promoters are looking to line up another run in Europe to compliment the coming US dates. Roger Waters has said that this run may be his last tour. I think the real question on fan's minds is will there be any other special appearances by David Gilmour like we saw towards the end of last year's tour at London's O2 Arena.
Pink Floyd released the concept album 'The Wall' in 1979, and toured in support of it in 1980-81. It is highly recognized as one of the greatest albums of all time, selling 11.5 million albums as of 1999.