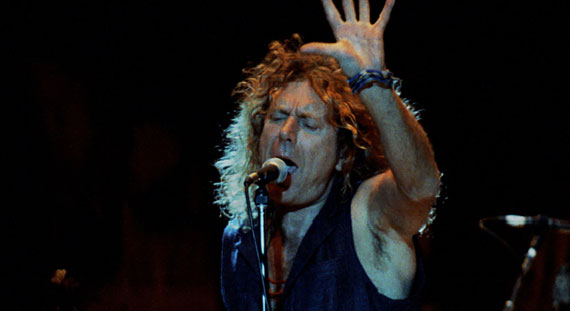 Dana Nalbandian | Shutterstock
Robert Plant Headlines Inaugural JamBase Festival at the Gorge
Robert Plant will headline the first-ever JamBase Live this summer at the Gorge Amphitheatre.
The former Led Zeppelin frontman will appear with his band the Sensational Space Shifters at the festival presented as a joint effort between jambase.com and Live Nation. The event will take place July 5-6 at the famed amphitheatre located in the wonderfully named city of George, Washington.
The venue is probably best known for hosting the Sasquatch! Festival every year.
Other performers at the festival include G. Love & Special Sauce, Robert Randolph & the Family Band, Rodrigo y Gabriela, Michael Franti & Spearhead, Slightly Stoopid, STS9, Bruce Hornsby & the Noisemakers and Lettuce, among others. There also will be a local stage hosting regional acts.
"Over the last decade, we've transitioned The Gorge from not just a picturesque amphitheatre but also a world-class festival destination," said promoter Jeff Trisler in a statement. "We set out this year to create a unique event that expands on the success of our Sasquatch!, Paradiso and Watershed festivals. JamBase has proven to be a great cyber gathering place for like minded music fans. We wanted to tap into that trust that JamBase has cultivated with their followers and together create a truly unique musical gathering. We couldn't be more thrilled with what we've come up with together."
Casey Shafer, Director of Marketing at JamBase, also commented on his excitement about the location of the festival.
"For over a decade, JamBase has been a prime resource for all things live music," Shafer said. "For years we have wanted to take the online experience offline and make it unforgettable.  A partnership with Live Nation and The Gorge has given us the perfect opportunity to do exactly that. Between our lineup and one of the most beautiful venues in the world, I am certain that this festival will blow people's minds."