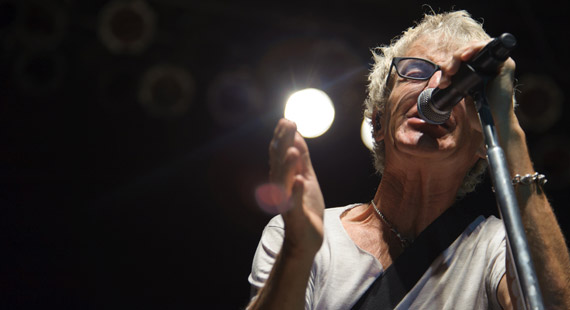 Randy Miramontez / Shutterstock
REO Speedwagon, Styx, Ted Nugent Team Up for Summer Tour
Lovers of 1970's arena rock unite! REO Speedwagon, Styx and Ted Nugent will be bringing you the music you love later this year.
The 30-date trek will kick off May 1 in Hidalgo, Texas, and the three legends of classic rock will stay on the road until July 7, when the last show is played in Gilford, N.Y. Other cities the tour will visit include Houston; Virginia Beach, Va.; Kansas City, Mo.; St. Louis, Fort Knox, Ky.; Detroit, Scranton, Penn. and Atlantic City, N.J.
In a statement released Wednesday, Styx singer Tommy Shaw best sums up the essence of the tour, calling it a "Twang Fest of screaming guitars and big, sing-along choruses that continue to be the soundtrack for the misbehavior of our collective fan base."
Kevin Cronin, singer and guitarist for REO Speedwagon, explains why the tour has been dubbed the Midwest Rock'N'Roll Express.
"I am a Midwest boy, born and raised with Midwest values," he said in the statement. "In the Midewest we work hard, play hard, and rock hard. I am proud to join my brothers in STYX and Ted Nugent to celebrate Midwest rock 'n roll and represent the greatest rock fans in the world. I am ready to climb aboard the 'Midwest Rock 'n Roll Express!' Rock on baby!"
Styx singer and guitarist explains that seeing the songs performed by the band's that wrote them is far better than cover versions on television shows, likely a dig at the use of REO Speedwagon's "Can't Fight This Feeling" on Fox's "Glee."
"Forget all those TV shows with glee clubs singing rock songs," he says. "It's time for mega-platinum Illinois band STYX and REO Speedwagon in a battle to the end of the Mayan Calendar with the Motor City Madman."
Both Styx and REO Speedwagon are from Illinois (from Chicago and Champaign, respectively), and Nugent hails from Detroit.