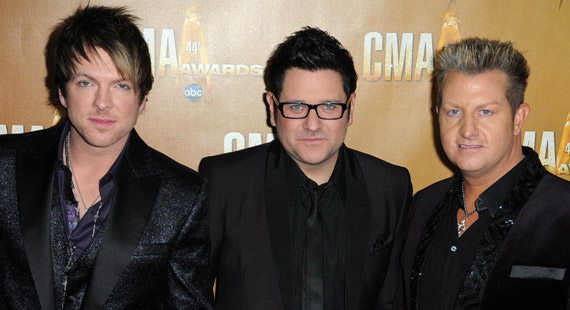 s_bukley / Shutterstock
Rascal Flatts 'Nothing Like This Tour' Finds New Life
With their first outing recently concluded, Rascal Flatts, the country superstars, have added an additional North American leg on "Nothing Like This Tour."
For a majority of the year the band has been out on the road.  They will be returning to the road once again with a Sioux Falls, SD show on January 14.  The new itinerary will focus on the middle of the country, with arena shows in 20 different major markets, which includes a handful of stops on the East Coast.  The band will be wrapping their outing up in Oklahoma City on March 12.
Opening the shows will be Chris Young and Luck Bryan.  Tickets will be available for the run shortly from the band's website.
On November 16 "Nothing Like This," the seventh studio album from Rascal Flatts, will be released.  It follows "Unstoppable," their No. 1 album from last year.  It's also the first full-length recording from the group since moving in July from Lyric Street of the Disney Music Group to Big Machine label.
Jay DeMarcus, Rascal Flatts bassist said, the past ten years have really been amazing.  However we are more excited even about the next stage in our career.  Scott Borchetta (CEO of Big Machine) understands us and know what we are all about.  It's wonderful having somebody who believes in your music and you and have you in their corner.