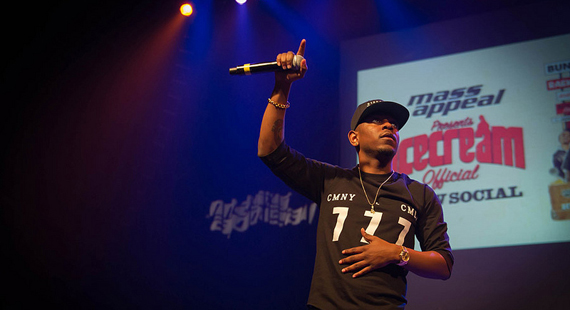 Mark Runyon | ConcertTour.org
Rap Genius Disappears From Google
Once-popular lyrics site Rap Genius has angered ultimate Internet overlord Google, and the keeper of the Internet has responded by banishing the site from search — at least Google's search.
Rap Genius is a lyrics site that allows users to post lyrics and discuss their meanings with the RG community. The site posted a message on its Facebook page asking bloggers to become affiliates – if the bloggers boosted Rap Genius's Google ranking by linking to its lyric pages about the new Justin Bieber album, Rap Genius would promote their blogs to Rap Genius' sizable Twitter following.
Being notorious for their dislike of rule-benders, when they discovered Rap Genius' plan to artificially boost their rankings, Google blacklisted the site and Rap Genius was largely relegated to the seventh page of search results.
Unsurprisingly, Rap Genius' traffic has since plummeted and all involved are feeling a bit sick to their stomachs.
Admitting their error, the Rap Genius founders wrote an open letter apologizing to Google for employing the highly questionable scheme, and claim that they did not know it would be against the search engine's rules.
They also decided to help Google out by investigating their competitor's strategies, alleging that many exploit similar methods – and worse.
"We effed up, other lyrics sites are almost definitely doing worse stuff, and we'll stop," the team wrote. "We'd love for Google to take a closer look at the whole lyrics search landscape and see whether it can make changes that would improve lyric search results."
The team now seem to be working on the 'no publicity is bad publicity' model and using the vast amount of media publicity that has come from the blacklisting to build their user base and get people signed up to the site.
"It's chill we are focused on people who sign up and come to the site direct," the team recently wrote on Twitter.