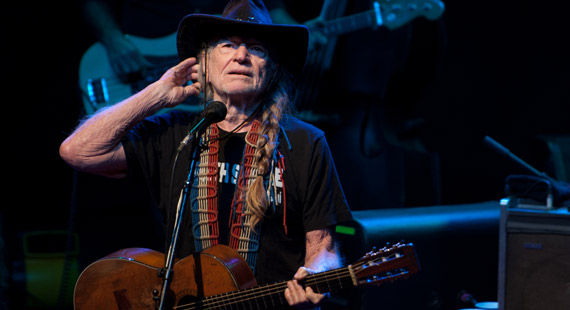 Mark Runyon | ConcertTour.org
Railroad Revival Tour Cancelled, New Dates for Band of Horses
The Railroad Revival Tour, designed to include Band of Horses and Willie Nelson traveling the country by rail, has been cancelled. Fortunately, Band of Horses already has announced some dates to makeup for the cancelled tour.
The conditions of the cancellation of the tour were not explicitly revealed by a statement posted to the tour's official website.
"It is with extreme regret that we announce the cancellation of the 2012 Railroad Revival Tour," read the statement. "The decision to do so was a difficult one, but it was determined that certain complications would not permit us to host the shows in the manner intended, and that the bands and fans deserved."
The tour was scheduled to kick off October 20 in Duluth, Ga. and then travel the country in vintage rail cars, performing in seven more cities along the way. The final scheduled stop was October 28 in Oakland.
Band of Horses have scheduled seven shows to fill the gap the cancellation of the Railroad Revival Tour left in their itinerary. The first new show will be at the House of Blues in New Orleans October 21, and the final new show will be held in Oakland at the Fox Theater on October 28.
The dates extend Band of Horses' U.S. tour leg that begins October 10 in Cincinnati. After the October 28 show, the band will head to Europe for a string of shows that will take up most of the month of November. The group will then play a handful of U.S. dates in early December before taking some time off for the holidays and then eventually heading to Australia next January to participate in the Big Day Out traveling festival.
The Railroad Revival Tour website also including a note that the tour "will be giving ticket holders a full refund. These will be processed by October 21, 2012. Please be patient while these refunds are processed and give them time to appear on your credit card statement."