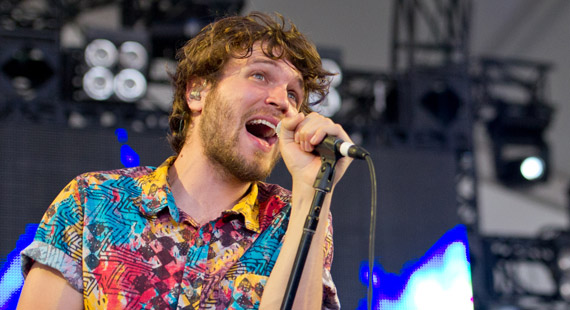 Mark Runyon | ConcertTour.org
Ra Ra Riot Opens 2013 on the Road
Ra Ra Riot will spend much of the next five months on the road for a new tour that will support a forthcoming new album due out next January.
The band's first performance will be held November 14 at the Setnor Auditorium at Syracuse University in Syracuse, New York, and the group will remain on the road through a March 9, 2013 when they perform at Pearl Street in Northampton, Massachusetts. In between the group will travel all around North America, visiting cities including New York, Boston, Dallas, Houston, Atlanta, Chicago, Minneapolis, Toronto and Montreal.
The tour news comes with the announcement that the group will release its third album, Beta Love, on January 22, 2013. The album will be the first since 2010's The Orchard, and will be out on Barsuk Records, the former home of Death Cab for Cutie. The record also will be the first since the departure of cellist Ali Lawn from the group.
The album reportedly is inspired by the futuristic writings of Ray Kurzweil and the cyberpunk novels of William Gibson, and the group said the entire album was recorded in a different way than their previous two records.
"We'd been used to arriving at a session with every song totally arranged and figured out," said bassist Mathieu Santos in a statement. "But in Oxford, a lot of the creative decision-making happened in the studio, on the fly."
Beta Love was recorded at Sweet Tea Studios in Oxford, Miss. The group worked with producer Dennis Herring, who has previously worked with a variety of groups including Modest Mouse and Wavves. Session drummer Josh Freese, who has worked with Nine Inch Nails and Devo, filled in on drums and percussion for the album.
Ra Ra Riot released their debut album, The Rhumb Line, back in 2008.