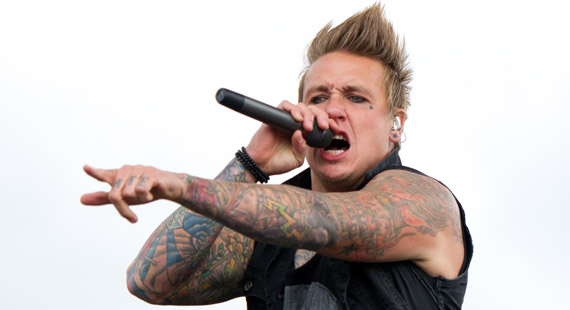 Mark Runyon | ConcertTour.org
Papa Roach Blankets Canada with Tour Dates
Papa Roach, who recently had to cancel a tour of South America due to vocalist Jacoby Shaddix's health issues, have just announced a string of Canadian dates scheduled for October this year.
Shaddix has been experiencing problems with his vocal chords over the last few months, and as a result, the band were forced to cancel their scheduled South American shows just two weeks ago, over fears that Shaddix may have to undergo a second operation. (Breaking News: Frequent screaming causes vocal problems. Go figure.)
The Canadian tour kicks off on October 4th in Vancouver and runs through to October 22nd in Montreal, with stops in Saskatchewan, Alberta, Manitoba, Ontario and more.
Pop Evil and Age of Days are due to support the Roach Papas during their Canadian run, with Bleeker Ridge also joining in the fun on October 19th in Rama, Ontario.
This'll be Papa Roach's first Canadian tour since they released their sixth (!!!Really?!) studio album The Connection towards the end of last year.
Here are some nice facts about Papa Roach, because I feel bad about making fun of Shaddix's vocal problems:
Papa Roach have sold more than 10 Million albums worldwide
Papa Roach have had two Grammy nominations
Papa Roach have had a VMA nomination
Papa Roach have had eleven Top 10 rock hits
Papa Roach have had seven Top 10 alternative hits
Papa Roach hold the accolade of "Most Played Alternative Song of the Decade" with "Last Resort"
Anyhow, this tour looks set to be a big one, and hopefully, Jacoby Shaddix will obey his doctor and take a proper break, not a pretend one, otherwise I'll have to add "Papa Roach have cancelled lots of tours" to that list of accolades, and I really don't want to have to do that.
Get well soon, Jacoby.