According to a recent press release, James Taylor will be performing songs from "Covers," his new album, at a Borders store in downtown Ann Arbor on Liberty Street on October 2. The songwriter-singer will be on hand following his performance for signing album copies. The new album features Taylor renditions of 1950′s through 1970′s songs.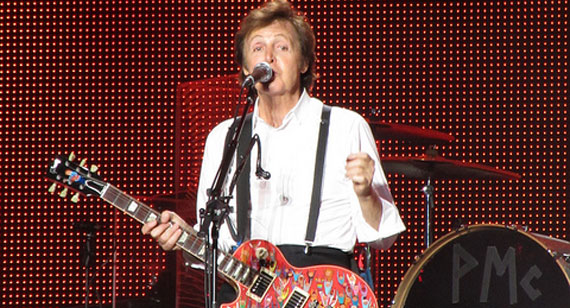 This month Paul McCartney will be performing in Tel Aviv. Forty three years ago the Israeli government banned the Beatles from playing, stating that the group's amplified and strident music could corrupt Israeli youth morals, according to Haaretz, an Israeli news site. Reportedly last week the concert was confirmed by McCartney's manager Barry Marshall. The venue was approved even though it doesn't meet the performer's requirements of having 250,000 seats. McCartney will be performing at Park Hayarkon on September 25.
This fall, Ben Folds fans have two things at least to look forward to: a round of concerts and new album that features rare cuts from the songwriter/singer's entire career. Currently Folds is in the middle of a tour of Australia. He will next be in the US in Las Vegas on October 29 at the Vegoose festival. Then he will embark on a headlining trek that will kick off in Houston on November 1. Nine headlining dates have been confirmed. According to the website for Folds, additional shows will be added later.
Initial dates have been announced by Michael Buble for a forthcoming tour of the US late this years as he continues backing "Call Me Irresponsible," his Grammy winning album from last year. The traditional/big band singer from Canada will be kicking of his run in Baltimore on October. He will have five dates during the month of October. According to the website for Buble, more shows will be added for Mississippi, Florida, Alabama, Louisiana, Texas, Kansas, Illinois and Ohio.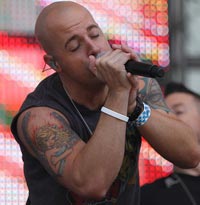 The rock band Daughtry is getting a deluxe edition ready of its phenomenally successful debut album from 2006, as the band prepares to hit the road for a North American tour that will last for a month. Earlier this year Daughtry toured with the veteran band Bon Jovi. They will head back out on the road, kicking off in Las Vegas on August 15.
The quirky songwriter and singer Ben Folds will be touring in Europe and the US and will also be releasing his third solo set. The US leg of the tour will launch in Philadelphia on September 6. Folds will be performing with the Chamber Orchestra. His coast to coast US trek, which will stretch through until the middle of November, will also include orchestral performances in Louisville, KY; Fort Wayne, IN; and Nashville, Folds' hometown.
Kid Rock has added more shows to his current "Rock and Roll Revival Tour." The trek will now stretch into the middle of September. The rap rocker from Detroit returned from Europe recently and will be starting on a new round of seven Canadian concert dates in Victoria, British Columbia on July 5. The month […]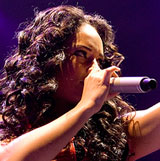 No official announcement of a tour has been made yet, however over the past week several new dates for Alicia Keys have trickled in. The singing sensation who last month wrapped up her arena tour of North America will hit the road in September again. She will be visiting theaters this time around. So far eight shows have been scheduled by Keys in the US along with one Vancouver date.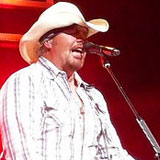 Toby Keith, who started out on his extensive outing "Biggest & Baddest Tour" just a few weeks ago, has added some additional shows as well as released another single. Keith will continue on his trek in Ridgefield, WA on July 18. Through mid-September he has over 30 dates booked in the US. Shows have been added for West Valley City, UT; Englewood, CO; Clarkston, MI; Hartford, CT; Spokane, WA; Las Vegas, NV; and Selma, Woodlands and Dallas in Texas.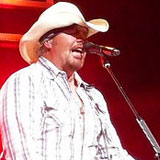 The fifth annual Toby Keith celebrity golf tournament has raised over $700,000 for an Oklahoma nonprofit called Ally's House that benefits children that have cancer along with their families. According to the statement posted on Keith's website, the record-setting total from this year was more than the $500,000 raised last year. The charitable contribution over the entire five years from the tournament has exceeded $2.3 million.