There are a scant two weeks before the release of John Mayer's latest album "Battle Studies," and the promotion is in full swing. Mayer announced an ambitious 40-city spring tour to support the latest effort. The tour will launch in Charleston, South Carolina on February 8 and continue through April 10 in Chicago. Mayer has enlisted Michael Franti & Spearhead as support. The John Mayer website is providing a presale ticket opportunity to anyone who pre-orders the new album.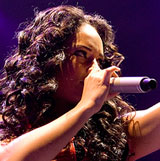 Alicia Keys is one of the most recent performers that has been added to the Latin Grammy Awards 10th Annual telecast lineup. Reik, a current nominee, and Daniela Mercury, past Latin Grammy winner, are also among those recently added for the annual awards show. The show will held on November 5 in Las Vegas at Mandalay Bay Events Center. Several collaborative numbers will be featured including an Alejandro Sanz and Alicia Keys special duet.
George Strait, who currently is backing his newly released studio album "Twang," will next year be teaming up with Reba McEntire, fellow country star, for a tour of US arenas. The outing for the two country award winning stars will be kicking off in Baltimore on January 22 and followed up with visits to 18 cities across the country. The trek will wrap up in Des Moines, IA on April 10.
Is there anything hotter than Taylor Swift these days? She's everywhere you turn around from awards shows across the gamut of musical genres to selling out arenas from coast-to-coast. It seems the successful Taylor Swift tour isn't about to come to an end anytime soon. She will be returning from Australia in March to dive into a 38-city trek that starts with Tampa on March 4. The extensive tour will continue on through June 2 where she will tentatively wrap up in Washington DC. Several cities will be lucky enough to score a double dose of Taylor including Philadelphia (3/18-19), Detroit (3/25,3/27), Denver (4/6-7), Los Angeles (4/15-16), Newark (5/12-13), Uniondale (5/14-15), Toronto (5/21-22) and Houston (5/25-26).
The alt-rockers band 30 Seconds To Mars announced a series of dates for late fall coinciding with the soon to be released "This Is War," their long anticipated new album. The ten dates begin in Salt Lake City on November 30, kicking a week off before the release date of the new album on December 8. The band from Los Angeles will celebrate the drop of the album with a Baton Rogue, LA show followed by three Midwest stops.
311 is capitializing on its namesake once again by featuring its once yearly special concert on 3/11. Recent years it has been in Memphis and New Orleans, but for 2010 the boys head west for Sin City. The Mandelay Bay Events Center in Las Vegas will play host for "the ultimate 311 experience" as its been dubbed.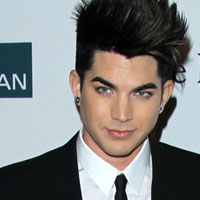 The release date for Adam Lambert's major label debut titled "For Your Entertainment" will be November 23. It comes up with quite the album cover art. It might be kind of a stretch to call it art. It looks like it could have been created in some Glamour Shots studio with a Lite Brite and $20.
If you thought you missed the U2 360 tour for good, think again. The men of U2 have already penned a 12-date return to North America in 2010 to hit cities that they may have neglected on their initial swing earlier in the year. The latest leg of the tour gets started at Angels Stadium in Los Angeles on June 6 and will last through mid-July closing at the New Meadowlands Stadium in East Rutherford, NJ.
After being on hiatus for five years Vertical Horizon, the alt rock band, have released a new album entitled "Burning the Days," along with a mix of club shows and in-store performances which will last throughout the fall. The band from Los Angeles will kick off their return tour on October 26 in Syracuse, NY.
Andrew Bird's current tour is in its last gasp, but that doesn't mean its over. The singer/songwriter is readying a new slate of gigs including a few churches. These shows are being dubbed as 'Gezelligheid', the Dutch term for coziness, and he is said to be focusing on his violin pieces during this stretch in Minneapolis (12/10-11) and Chicago (12/15-17).