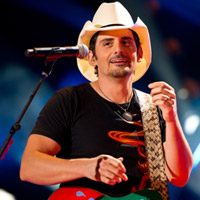 In just ten days, Brad Paisley will be on the next leg for the Paisley Party Tour. However, Brad is looking ahead already to the next run of concerts he will do to coincide with his new album's release this summer.
One of the main things he wants to do is to give people a really big show, but in a way for making the equipment to be as small as it can possibly be.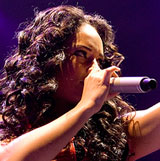 Alicia Keys didn't have to go to the small town near Durban on the eastern coast of South Africa. The HIV/AIDS infection rate there is thought to be twice that of the national average. In this area of South Africa, 40 percent of the inhabitants are infected. However, for the Grammy award winning songwriter and singer, the chance to go there to help get a clinic built was enough of a reason to cross an ocean to confront what seemed to be an insurmountable challenge.
Celtic Woman, the Irish vocal group, has announced a big list of 2009 dates in the US. The concerts will be spread over a majority of the coming year's first half. The tour will kick off in the city of St. Paul, MN on February 13 and during the next year will visit over 70 cities across the US. The huge outing called the "Isle of Hope Tour" includes multiple multi-night engagements. These include three night engagements in Boston from March 20-22 and Seattle from May 15-17.
George Strait, who is fresh from receiving several Grammy nominations for "Troubadour," his latest album, has started to map out next year's tour plans. The country superstar won't be hitting the road until mid spring. He will kick a run of shows off in Hidalgo, TX on May 9, with dates continuing for June as well as July. In addition Strait has lined up appearance for a few of the big events held in the summer. He will be in Calgary, Alberta on July 11 at the Calgary Stampede. On July 18 Strait will be in Cheyenne, WY for Frontier Days.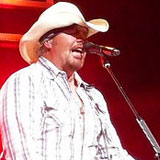 Toby Keith is starting to gather 2009 dates for backing "That Don't Make Me A Bad Guy, his newest chart-topping album. The country star so far has nailed three stops down for late January: Evansville, IN; Peoria, IL; and Albany, NY.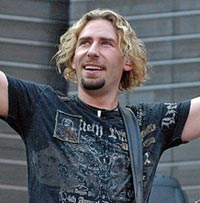 With the recent release of "Dark Horse", Nickelback is on its way to promote their chart topping album all across the US with a few stops in Canada in partnership with Live Nation, spring next year. They will be saddling off to Nashville, TN to kick off the tour on February 25. Then they will […]
At the CMA Awards last night, George Strait set a record for having the most wins overall in the history of the Country Music Association. Strait received awards for Single of the Year for "I Saw God Today" and Album of the Year for "Troubadour." He now has a total of 22 awards.
George Strait is being honored on April 6 by the Academy of Country Music as Artist of the Decade. According to a recent press release, the presentation will be held in Las Vegas at MGM Grand Garden Arena. It will be the first time that the award for Artist of the Decade will be presented during a televised event. The award presentation for Strait will follow the Academy of Country Music's 44th Annual Awards ceremony held the day before and broadcast from MGM live. CBS will be broadcasting The Artist of the Decade ceremony later.
According to a report from HearldTribune.com, on Sunday November 12 in Tampa Jimmy Buffett will be performing a free concert to support the presidential campaign of Barack Obama. The concert will be held in the Ford Amphitheater at 3 pm. Tickets are available at the Early Vote information tables for Florida residents at the Obama Campaign for Change. Tickets will be issued on the basis of first come, first served.
Songwriter/singer James Taylor announced his plans to help drum support up for Barrack Obama, Democratic presidential candidate, during a set of shows that will be taking place this month in North Carolina. Taylor will be on stage on October 19 in Charlotte, in Chapel Hill on October 20, and on October 21 will be in Wilmington and Raleigh.