This week Play, Brad Paisley's new album, got a lot of juice. The album debuted as No. 1 on Billboard's Country Albums chart and sold almost 54,000 copies during the first week. Paisley performed "Start A Band," the first single from the album, with Keith Urban at the 42nd CMA Awards. It was the first time that Paisley and Urban had performed the song in public.
Are you ready to see the Who stateside? Well be ready to shell out SuperBowl money if you simply must be there in the flesh because they have just been confirmed as the halftime entertainers of SuperBowl XLIV according to Sports Illustrated's website. The NFL has yet to confirm this information. The performance will mark the bands first in North America since 2008. SuperBowl XLIV is scheduled to take place in Miami on February 7, 2010.
The original 70′s troubadours James Taylor and Carole King are reuniting for a world tour beginning in the spring of 2010. Taylor and King originally joined forces in 2007 performing a six-night stand for the 50th anniversary of the Troubadour in West Hollywood.
The Paul McCartney tour spent is summer wooing the American concert going public, and now its time to bring that taste of "Macca" to Europe. McCartney will embark on a seven arena trek including his solo UK appearance at the O2 Arena in London. It will be his first time performing in Europe since 2004. The tour will kick off in Hamburg, Germany on 12/2 and will pack up stakes once they reach the O2 Arena on 12/22.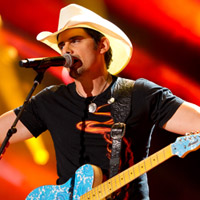 Darius Rucker is currently working hard on the second of his country projects, following up on his 'Learn to Live' platinum selling album. Rucker is enlisting an old touring buddy of his to help out on one of the tracks.
Rucker said, I just got finished with Brad Paisley on a duet. Right now we are just writing. In December we will go to the studio and just see what happens.
Cher made Las Vegas her new home last May when she penned a deal with AEG to perform 200 shows over the span of 3 years at The Colosseum at Caesars Palace. After taking a hiatus over the summer, Cher returns to the stage in all of her over-the-top flamboyance. The show starts back up on November 19 and will run four nights a week through the middle of December. After another pause, she'll pick back up in April and May 2010. Full Cher tour dates are listed below.
You knew the bad blood was boiling between Aerosmith lead singer Steven Tyler and lead guitarist Joe Perry when their summer tour started to fall apart as they eyed the finish line. Joe Perry has confirmed that Tyler has called it a day on the successful band. Perry reports that he hasn't talked with Tyler since their show in Abu Dhabi last month. He explained to a Las Vegas newspaper, "Steven quit as far as I can tell. I don't know anymore than you do about it. I got off the plane two nights ago. I saw online that Steven said that he was going to leave the band. I don't know for how long, indefinitely or whatever. Other than that, I don't know."
With Evanescence being hard at work with the follow up to The Open Door (2006), they won't be back to New York for another year, which made the concert last night a unique experience for Evanescence's rabid fans. The show sold out in just five minutes.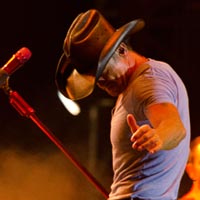 New dates for Tim McGraw's massive tour of North America next year to support "Southern Voice," his latest studio set, continue to roll out. Since the last check, the country singer has added an additional four shows to the seven month tour, including a February 6 kick off concert in San Antonio, TX. Other added performances include Houston (3/8/10), Milwaukee (6/24/10), and Cadott, WI (6/25/10). The number of tour stops is currently up to 58 running through August of next year.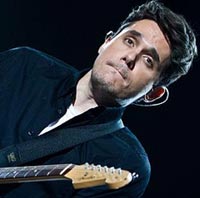 Early next year John Mayer will be hitting the road to begin support for "Battle Studies," his fourth studio album due to be released later this month. Special guests Spearhead and Michael Franti will be supporting Mayer on the trek that kicks off in Charleston, SC on February 8. The road trip will be covering lots of territory over its run of two months. Before concluding in Chicago on April 10, the tour will hit over 40 cities.