Sunday morning, the tour bus carrying Weezer's lead singer Rivers Cuomo crashed off Interstate 90 just west of Albany, New York. Aboard at the time of the accident were Rivers assistant, wife and daughter. The wreck was caused when the bus hit a deadly patch of black ice, jetting off the Interstate. Cuomo suffered a small cut to his spleen as well as a small puncture in his lung to go along with his three broken ribs. Cuomo's assistant also suffered broken ribs and back injuries while his family escaped unharmed.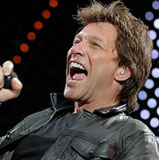 Who says that you can't ever go home again? Newark HIV/AIDS patients finally can thanks to Jon Bon Jovi, the Jersey born rocker. Today Bon Jovi officially helped to open the HELP Genesis JBJ Soul Homes. It's a 51 unit affordable housing complex in the North ward of Newark. Fifteen of the units are solely dedicated to HIV/AIDS patients. It's the first project for that in the state of New Jersey.
Its time to call it a day on the storied country music duo Brooks & Dunn. Their 2010 tour will be the groups last as the band will dissolve after it closes. The 'Last Rodeo Tour' will cover 47-cities starting in Sacramento, California on April 23 and lasting through August 8 in Chicago, Illinois. Full city information and dates are listed below with venues still being nailed down. There is also a special date reserved just for Nashville that will be released at a later time.
When you first glance at the new album by Jimmy Buffet, which will be released on Tuesday, you might think the title is Buffett Hotel spelled like his last name. If you look closer, however, you'll notice there is just one T. People ask me, what is the Buffett Hotel? Then I say it's Buffet. Jimmy's last name has been pronounced as Buff-ay for a long time instead of Buff-it.
UK rockers Muse are preparing to embark on a 2010 world tour in support of their latest album "Resistance." They will be playing arena dates in the US with Silversun Pickups starting December 11 in Oakland, California. The 10-city tour will conclude in Nampa, Utah on April 5. Most of the December shows will be headlining gigs for Christmas radio concerts on the West Coast, and they will be shipping off to Asia and Australia before returning stateside in February.
Its been about a year since the Eagles were touring the US on their Long Road Out of Eden Tour and they are ready to storm the stage once again. This time its the Hollywood Bowl in Los Angeles, California for a 3-night stint April 16,17 & 20. It will mark the group's first performance at the 17,376 capacity venue. Tickets go onsale to the general public on Monday, December 14 with a round of American Express presales starting today (password: – AMEX required for purchase).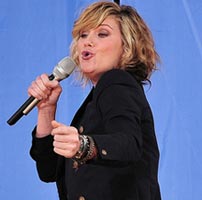 TNT will be ushering in the holidays this year with "Christmas in Washington," their annual presentation that will air on Sunday December 20 at 8 pm. Sugarland, Usher, Rob Thomas, Neil Diamond and Mary J. Blige are among the musicians that are scheduled to perform. Hosting the show will be George Lopez.
Legendary guitarists Eric Clapton and Jeff Beck will join forces in February for a short jaunt of shows. This will be the first time the two have shared a bill on a tour. The duo will start things off with two dates at the O2 Arena in London (2/13 – 14) then jump across the pond for New York's Madison Square Garden (2/18) and close out in Canada with Toronto (2/21) and Montreal (2/22). The two men are tied together in musical history. Jeff Beck took Eric Clapton's place as guitarist of the Yardbirds in 1965 when Clapton parted ways with the band.
After taking a long break following the creation of "Alter the Ending," the newest Dashboard Confessional album, front man for the band Chris Carraba is very happy to hit the road once again, and in particular is thrilled about opening up the first leg next year of Bon Jovi's tour of North America.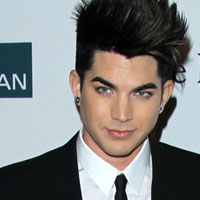 Adam Lambert's hits keep on coming, but not in the good way. On Wednesday night on Twitter the runner up of American Idol confirmed that ABC had canceled another two performances of his. Lambert tweeted that ABC had canceled his appearances on the New Year's Rockin' Eve with Dick Clark and on Jimmy Kimmel. But don't blame them, he tweeted. It's heat from the FCC.