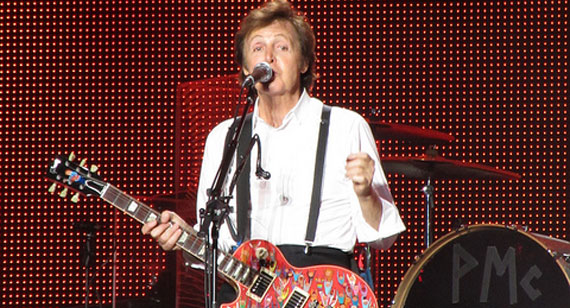 Paul McCartney continues building up his non-tour into becoming a respectable itinerary for the summer. A new August performance has been added, a benefit gig for Piedmont Park in Atlanta, along with two dates in August at Fenway Park in Boston. The concert in Atlanta will benefit Piedmont Park Conservancy. It will be held at The Meadow, a sprawling urban park in Atlanta, on August 15.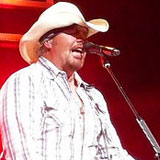 Toby Keith, who is currently in the early stages of his summer tour he has undertaken with Trace Adkins, fellow country singer, has booked several additional stops for the trek and also added a few of his own headlining dates. Keith has added another handful of shows to his schedule with Adkins. The dates are scattered over June, July and August. In addition Kieth will be appearing without Adkins at the Jamboree in the Hills Festival in St. Clairsville, Ohio in July as well as four headlining shows in late August. Two will be Nevada and two will be in California.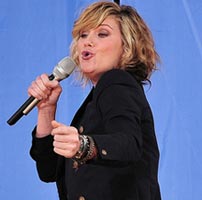 Sugarland, Country Music Association's two consecutive reigning Vocal Duo of the Year, will release their follow up DVD/CD combo set "Live on The Inside" on August 4. On August 3, Sugarland will be sending a cinematic postcard to fans from their tour with their first network television special. The shine and shimmer from their high energy live performances will be captured as well as the love and intimacy they have with their songs, something their fans know very well. On August 3 ABC will air "Sugarland: Live on the Inside" from 8-9 pm ET.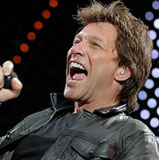 Jon Bon Jovi, along with Richie Sambora of the rock band Bon Jovi, were inducted into the Song Writers Hall of Fame during a recent ceremony held in New York City.
Jon Bon Jovi noted that the honor was the closest thing to immortality that he and Sambora was ever going to see.
According to the event's website, on Saturday June 13 Jimmy Buffett will be playing a special show at noon on Which Stage at Bonnaroo. The performance of Buffett with the Coral Reefer Allstars and Ilo will be kicking off the line-up for the second stage on Saturday for the four day arts and musical festival held in Manchester, TN.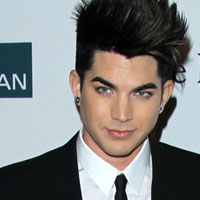 Adam Lambert is one more step closer to being the newest glam rock superstar. The runner up for American Idol has signed deals with RCA Recordings and 19 Entertainment. He will start work on his debut album expected to come out this fall.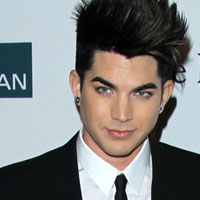 Adam Lambert kept fans guessing about his sexuality for months. However all the speculation comes to an end in Rolling Stone's next issue where the runner-up for American Idol opens up to reveal finally that he is gay.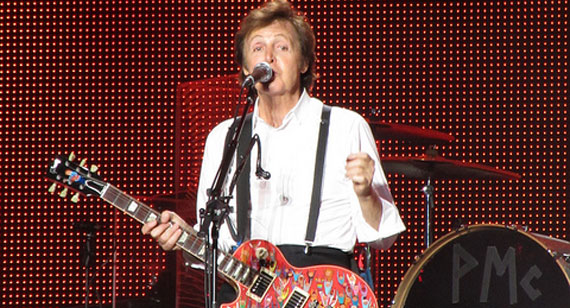 Paul McCartney's string of historic performances will continue at new Citi Field in New York City with two concerts. McCartney will perform in the new sports venue on July 17 and 18. On April 13 Citi Field hosted its first baseball game during the regular season between the Mets and Padres. The multi-million dollar sports complex replaced Shea Stadium and has a seating capacity of approximately 45,000.
Ben Folds will be following up his scheduled Lollapalooza appearance this summer by sitting at his piano with a few of the leading symphony orchestras in the country. On September 24, the quirky songwriter/singer will be appearing in Washington, DC with National Symphony Orchestra, on October 2 in Boston with Boston Pops, and October 31 with Minneapolis Orchestra in Minneapolis. In 2005-2006 Folds toured with symphony orchestras. In 2007 he also played with Boston Pops.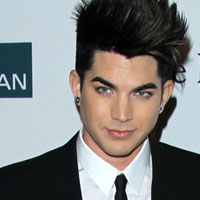 Adam Lambert, runner up of American Idol, has been offered an opportunity for joining the rock band KISS on their tour. Lambert, who in Wednesday night's finale of American Idol lost to winner Kris Allen, has a very big fan named Gene Simmons of KISS. He asked if the singing sensation would go on tour with them. Many people who watched American Idol thought that the best performance of the show's finale was Lambert paired with KISS, the legandary rock band. Simmons, who is a savvy marketing mastermind appeared to really love the prospect of working with Lambert in the future.