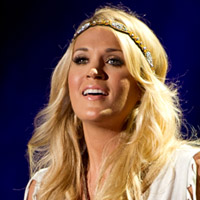 Fresh off her second ACM Award as Entertainer of the Year, Carrie Underwood is ready to inject some fresh life into her tour. The 45-city run that began March 11 now has an additional 41 dates tacked onto the end of it which will run her through the end of December closing in Calgary, Alberta on the 19th.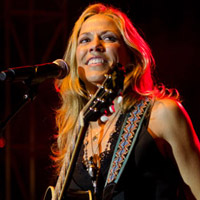 Sheryl Crow is putting the finishing touches on her latest album "100 Miles from Memphis" that is slated to debut in September. While she is waiting on the paint to dry, Crow will set out on a 30-city tour that will begin with Chattanooga's Riverbend Festival on June 11 and carry through till September 14-15 where she'll play a double date for Saratoga, CA at the Mountain Winery.
It seems Steve Winwood enjoys pair up with his legendary contemporaries when he tours as evident with last year's run with Eric Clapton. This year he is cozying up with Carlos Santana for a wave of summer dates, covering 22 cities in amphitheaters across North America. Everything gets underway on July 1 at Milwaukee's Summerfest and runs through August 1 at West Palm Beach, Florida. Santana will be priming the engine by playing a string of dates in Vegas (April 21-May 2) before bringing on Winwood to tour properly.
Rumors have been circulating of years that fabled Pink Floyd principle Roger Waters would resurrect "The Wall" and take it on the road, performing it cover-to-cover. Well that day is here. Waters has announced that he will be hitting 33-cities in North America in the fall. The run will kick off in Toronto, Ontario on September 15 and carry through to December 13 wrapping in Anaheim, California.
Indie royalty MGMT it laying down tour dates across North America in preparation for the release of their second studio album entitled "Congratulations." The album is due for release on April 13. The new tour will get started on April 12 with a two-night stand at San Francisco's legendary Fillmore then continue on through August 8 where they will take the stage at Lollapalooza in Chicago.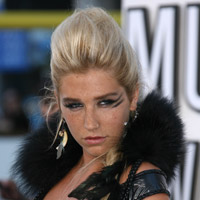 Rihanna is busy dotting the global with concert dates on her most recent world tour to support her latest album "Rated R." She has announced the North American leg of her tour will include stops in 25 cities. The trek will officially kick off in Auburn, Washington on July 2 and extend through August 25 in Chicago, Illinois.
Lollapalooza returns to Chicago's Grant Park on August 6-8 for its 2010 edition of the longest-running outdoor music festival. It comes complete with the newly reformed Soundgarden, Lady Gaga and Green Day. Other key acts include Arcade Fire, MGMT, The Strokes, Phoenix, The Black Keys, Erykah Badu, Spoon, Hot Chip and the New Pornographers.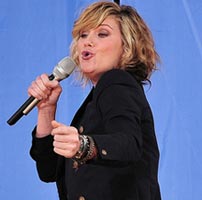 On April 5, the first batch of CTM Music Award nominees for 2010 were announced. Leading the pack were Sugarland, Lady Antebellum and Jason Aldean with four nominations each. Zac Brown Band, Carrie Underwood, Taylor Swift, Brad Paisley, Kenny Chesney and Brooks & Dunn all had three nominations.
Venerable rock elder Neil Young is plotting a summer tour for 2010 which will feature just him and the guitar. It will be the first solo-acoustic jaunt for Young in the past 10 years. The venture will get started in Albany, New York on May 18 and run through June 7 in Dallas, Texas.
John Mayer's world tour is still in full effect, and it just got a bit longer. The controversial singer/songwriter is extending his "Battle Studies Tour" starting July 16 in Charlotte, North Carolina and continuing on through to West Palm Beach, Florida on September 11.