Summer tour dates have been announced by Widespread Panic, Southern jam rockers, to support "Dirty Side Down," the band's new studio album which will be released late next month. Currently, the band is wrapping up their spring itinerary, which will continue on April 29 with their New Orleans Jazz & Heritage Festival appearance. They will be kicking off their summer trek in Morrison, CO on June 25-27. The outing will stretch through July and wrap up in Charlotte, NC on July 30-31.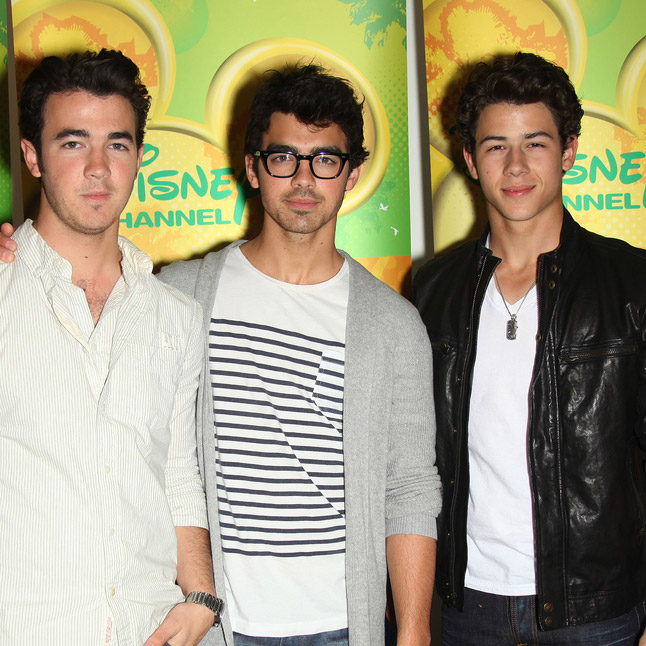 This summer, The Jonas Brothers are teaming up with Demi Lovato, fellow Hollywood Records label mate, on a world tour. They are backing their latest movie on the Disney Channel, "Camp Rock 2: The Final Jam." Starting on July 27, the trek of three continents will start on the North American leg with a performance in Dallas and wrap up in Raleigh, NC on October 17. To date 45 city stops have been announced. Venues haven't been confirmed yet.
The annual tour "American Idols Live!," which features this year's 10 finalists from the competitors of "American Idol," has announced their itinerary for 2010. The long trek will feature "Idol" finalists Tim Urban, Michael Lynche Siobhan Magnus, Lee DeWyze, Didi Benami, Katie Stevens, Crystal Bowersox, Andrew Garcia, Casey James and Aaron Kelly. This summer the outing will be visiting over 50 cities, kicking this off in Auburn Hills, MI on July 1 and wrapping up in Pittsburgh on September 14 two months later.
This summer, Adam Lambert will be embarking on his first US headlining tour ever as he continues to support "For Your Entertainment," his debut album from last fall. After a few performances in May for radio station major market events, Lambert will launch his "Glam Nation" in Wilkes-Barre PA on June 4. The outing of 19 cities will consist of casino and theater stops across the country will be wrapping up in Saint Petersburg FL on September 18. Additional shows will be announced at a later date.
50 Cent will be launching a late spring tour of the US to support "Before I Self Destruct," his newest studio album that was released last fall. The outing will follow two months of dates in Europe for 50 Cent (born Curtis Jackson). The trek will be kicking off in Cleveland on May 28 and wrap up in Atlantic City on June 25.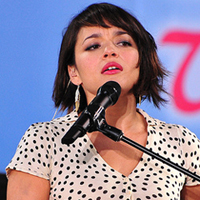 New summer dates have been lined up by Norah Jones to support "The Fall," her newest studio album, including a couple of appearances on the Lilith Tour as the all-woman's revived festival hits the road once again. The current tour for the singer continues in Los Angeles on April 23 and runs through mid May. Jones will then take a break June and July, except for a couple festival appearances. She will be at the Celebrate Brooklyn Fest in Brooklyn, NY on June 9 and at the Bonnaroo Festival in Manchester, TN on June 11.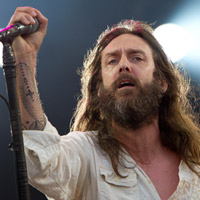 The Black Crowes have been strumming their unique blend of Southern rock for the past 20 years and their road is growing thin. They are set to launch their "Say Goodnight to the Bad Guys" tour on August 13 in Milwaukee, Wisconsin and it will hit more than 50 cities before wrapping with a six-night residency stay at San Francisco's Fillmore.
In 2006, Harry Connick Jr. excited Broadway audiences by appearing on the stage for the revival of "The Pajama Game." Connick received a Tony nomination for 'Best Performance by a Leading Actor in a Musical' for his efforts. Well it seems the bright lights of Broadway are pulling him back in. Connick has officially signed on for 11 performances at the Neil Simon Theatre that will be entitled "Harry Connick Jr. in Concert on Broadway."
The British rockers Muse have stormed the US and have been rocking the roofs off arenas from sea to shining sea. It seems one run through just wasn't satisfying enough because they've mapped out fall tour dates that will start in San Diego, California on September 22 and carry them through Cincinnati, Ohio on November […]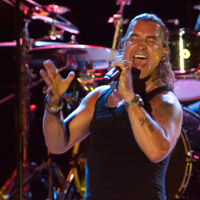 Fresh off their reunion tour last year, Creed is hitting the road again this summer with a special twist. The outing, dubbed The 20-10 Tour," will sell the first 2010 tickets for $20 with no service fees tacked on, while the remaining seats will be priced at $20 and $10 a piece and include service fees.