The second leg for alt-rockers Daughtry's first arena tour has been mapped out to support their release from last summer "Leave This Town." Last summer as well as fall the band spent over three months out on the road for the tour's first leg. Daughtry returns for part two, kicking things off in Baltimore, MD on March 18. The trek will cover over 50 cities and will conclude in Rochester, NY on June 19.
According to the statement posted at texasperformingarts.org, Van Morrison has had to cancel three upcoming Texas shows because of severe exhaustion. The Irish singer had been set to perform on January 23 at University of Texas at Austin in Bass Concert Hall, on January 24 in Fort Worth at the Bass Performance Hall, and on January 25 in Dallas at Meyerson Symphony Center.
Gorillaz, Muse and Jay-Z are among the top acts for the roster for Coachella Valley Music & Arts Festival's 11th annual show. It will take place at Empire Polo Field in Indio, CA from April 16-18. Pavement will also be reuniting for the festival. The last time the indie rockers performed was in 1999. The only other stops in North America that have been confirmed are a show in Toronto on June 19 and four shows in September at Central Park in New York City.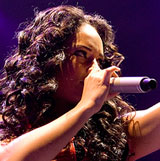 George Clooney announced that many stars, including Alicia Keys, Justin Timberlake and Bono will be performing in the TV fund raising event, Hope For Haiti. The actor said over 40 celebrities are expected to be in attendance on January 22 at Hope For Haiti.
Of Montreal, the Indie rockers, have lined several US headlining dates up for this month as well as next to hold fans over while the band continues tinkering on their new studio album. The group from Athens, GA, featuring Kevin Barnes, their eccentric founder and front man, will kick off their outing of nine cities in Baltimore on January 25 and finish up their eastern trek in Nashville on February 6.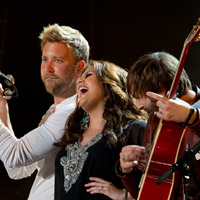 On January 15, Lady Antebellum tickets went on sale for their headlining debut concert in Nashville. The show sold out in just thirty minutes. Because the show on March 11 sold out so quickly, a second show was promptly added by the group for March 10. That one sold out too, again within thirty minutes, solidifying the hometown appeal of the trio.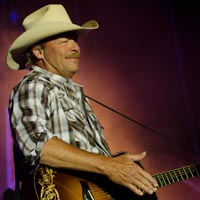 Alan Jackson, in anticipation of his upcoming studio release in March titled "Freight Train", has started to put tour dates together. It's the sixteenth full length album from the veteran country singer. In Jackson's near future he will be heading to Canada to do a few shows. He will kick off his trek in Lethbridge, Alberta on January 21.
A few additional dates have been announced by Jimmy Buffet as he continues backing "Buffet Hotel," his latest studio album, with a leg in late winter as part of his ongoing tour "Summerzcool." The veteran performed has mapped four dates out for next month. He will kick things off in Jacksonville, FL on February 20. Buffett will also be performing in Columbia, SC on February 23, in Orlando, FL on February 24 and in Ft. Lauderdale, FL on February 27.
It really isn't surprising that Chelsea Handler, host and comedian of E!'s show "Chelsea Lately" will be partnering with Belvedere Vodka. However the partnership will be sponsoring more than complete inebriation. The author's latest tour, "Are You there Vodka, It's Me Chelsea" will be presented by Belvedere. Handler's "Chelsea Chelsea Bang Bang Tour" will make it's way to 21 U.S. Cities supporting "Chelsea Chelsea Bang Bang," the author's third book.
Some new dates have been announced by Jimmy Buffett as he continues backing "Buffet Hotel," his new studio album. A new late winter leg has been added to his "Summerzcool" ongoing tour. The veteran songwriter has added four new dates have been added for next month kicking off in Jacksonville, FL on February 20. during the outing, Buffett will also be visiting Columbia, SC on February 23 and Orlando,FL on February 24. The outing will wrap up in Ft. Lauderdale, FL on February 27.