Two of rocks more hardcore personalities, Rob Zombie and Alice Cooper, will join forces for a handful of tour dates in April and May. Aptly dubbed the "Gruesome Twosome Tour," the co-headlining trek will kick off in Winnipeg, Manitoba on April 26 and wrap up in Casper, Wyoming on May 4. After the duo have closed out the 7-city outing, Rob Zombie will launch his own summer tour.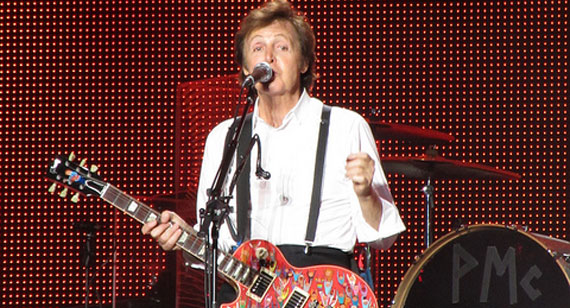 Paul McCartney has announced his first two dates for the "Up and Coming" 2010 tour which will be launching next month. McCartney will be back out on the road starting in Glendale, AZ on March 29. It will be his first performance in Arizona since 2005. He will then be at the Hollywood Bowl in Los Angeles on March 30. He hasn't performed there since 1993.
It's been four years since Train released its 2006 effort "For Me, It's You" and it seems it's time for the band to get back to doing what they do best – making music. Train's latest release "Save Me San Francisco" was released on October 26 features the original core trio of band members – Pat Monahan (vocals), Scott Underwood (drums) and Jimmy Stafford (guitar).
French rockers Phoenix are fresh off their Grammy win and looking to hit the road for another set of concert dates. Starting April 17, Phoenix will settle in to Santa Cruz, California before embarking on an 11-city trek that will take them through the end of April wrapping on the 30th in Houston. Part of their journey is a featured slot on the Coachella stage in Indio, California on April 18.
Peter Gabriel will unearth himself this spring to unveil his latest album of orchestral covers entitled "Scratch My Back." Currently, Gabriel has setup 4 dates in 3 cities — Montreal, Los Angeles and a pair of shows in New York. The fun will get started at the Bell Centre in Montreal on April 28. He will follow the brief US jaunt with a handful of European dates to follow.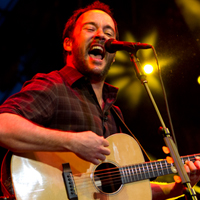 Wrigley Field will play host to more than just baseball this summer. Dave Matthews Band and Elton John & Billy Joel both have slated dates to play the storied park. There had been a flurry of questions surrounding future concerts being held at Wrigley due to concerns by the adjoining Lake View neighborhood in recent years.
It seems Celine Dion can't get enough of Las Vegas. It's been a mere three-year since she wrapped up her five-year run at The Colosseum at Caesars Palace, and she's ready to sign on for another three-year stint. The next Vegas run kicks off on March 15 and will feature 31 musicians, complete with a backing band and full orchestra. The stage show will be totally revamped from her last tenure at The Colosseum.
Eric Clapton has a lot of hefty when recruiting top notch guitar talent for his annual Crossroad Guitar Festival. The 2010 version will be help at Toyota Park in Chicago on June 26. Tickets will go onsale on February 20. As will the two Crossroads before it, the event's proceeds will directly benefit the Crossroads Centre, the addiction-treatment center in the Caribbean that Eric Clapton founded.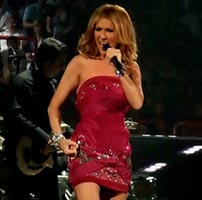 Three years after Celine Dion wrapped up her five year record breaking Las Vegas run, she has announced she is returning to Vegas for another residency of three years. On March 15 Dion's show will kick off at Caesars Palace's The Colosseum (a theater built originally and specifically for the first tenure of Dion's at [...]
The Atlanta-based country duo Sugarland is heading out on the open road with an ambitious 55-city trek planned that will stretch from the spring through the summer of 2010. The tour has been labeled the "Incredible Machine Tour" and is set to launch in Prim, Nevada on April 23 and sail through late-September. Only an inkling of dates has been announced at this point which are listed below. Check Sugarland Tour for an up-to-the-minute concert calendar.