Rihanna is a rock star. She now has the cone bra of Madonna's and the hairdo for proving it. On Friday, Rihanna debuted her styled and newly dyed fiery red hair when she hit the stage in Spain at the musical festival Rock in Rio. The singer of "Rockstar 101" strummed an air guitar while [...]
After beating pop star and former girlfriend Rihanna last year, Chris Brown has had serious career problems. Brown was scheduled to launch the UK leg for his newest world tour. However, his plans were stopped when officials denied his travel visa application. The official statement stated that they reserved the right for refusing entry into the UK for anyone who had committed a serious criminal offense. One of our major concerns is public safety. Every application for entering the UK gets considered on an individual basis.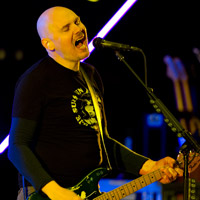 Alt-rock act Smashing Pumpkins had just unveiled the itinerary for their upcoming tour to support their newest release, the EP "Teargarden by Kaleidyscope Vol. 1: Songs for a Sailor." It has been two years since Billy Corgan and the rest of the Smashing Pumpkins has torn the road with their live performances. The upcoming tour, which will feature the band's new bassist Nicole Fiorentino, will kick off in Cleveland on July 6 and will be hitting 12 other cities including a performance at the Forecastle Festival in Kentucky on the 10th, which will then conclude with a show in Memphis on the on the 24th.
David Lovering, Joey Santiago, Kim Deal and Black Francis, collectively known as The Pixies, will be going on tour that will be spread out in 11 cities, from east to west, across the US, to celebrate the 21st anniversary of their most successful album "Doolittle" which was released in 1989. The trek dubbed as the "Doolittle Tour" will be launched in Upper Darby, PA on September 7 and will run through the 26th where the tour finale will be held in La Jolla, CA. Pop-electro British act Fuck Buttons will be tagging along as opening act for all the shows.
Finally, after three years of being off the music scene, Win Butler, wife Regine Chassagne, William Butler, Tim Kingsbury, Sarah Neufield, Jeremy Gara and Richard Reed Perry, collectively known as Arcade Fire, will be back on the North American road show scene to pave the way for the release of their upcoming third studio effort "The Suburbs". The 7-city US tour will begin on August 1 in Boston and will run through the 11th when it concludes in Atlanta.
Grammy award winning singer and songwriter John Mayer recently contracted an intestinal illness which forced him to axe the remaining shows of his current European tour, among those to be canceled are the shows in Amsterdam, Madrid, Manchester and the second of a two-night performance in Copenhagen scheduled for May 31, Monday. Ticket refunds are available at the point of purchase.
Fresh from the success of their South American tour, rock legends Aerosmith has just unveiled the itinerary for their upcoming US tour which will succeed a European tour to be launched this month. The North American leg for the "Cocked, Locked, Ready to Rock" tour gets underway on July 23 in Oakland, CA and will entail 18 more stopovers spread throughout the US with one stop in Toronto and a performance in the band's hometown in Boston's Fenway Park on August 14. The US leg will conclude on September 4 in Uncasville, CT.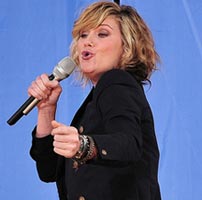 The latest singles and albums to receive Recording Industry Association of America certifications proves country music is thriving. "Enjoy the Ride," Sugarland's 2006 album, received triple-platinum certification after selling three million copies, while Zac Brown Band for "The Foundation" and Lady Antebellum" for "Need You Now" both scored double-platinum certifications for the first time after selling two million copies.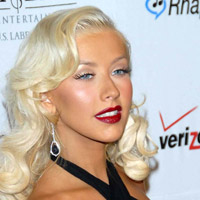 Christina Aguilera's upcoming 20-city summer tour which should kick off in July 15 in Uncasville, CT was canceled due to the artist's tightly knit schedule which leaves no time for her to prepare for the said tour. The tour will be rescheduled for 2011 but no word yet as to exactly when. Aguilera just finished wrapping up "Burlesque", a movie which also stars iconic singer Cher.
With U2 front man Bono still in recovery after an intensive back surgery, they are left with no choice but to push back the dates for the upcoming North American leg of their U2360° tour which was originally planned to kick off in Salt Lake City, UT on July 3 and will supposedly conclude with a show in New Jersey on July 19. In a statement sent by the band's manager Paul McGuinness, he says that this is a major "blow" for Bono, and that Bono "feels robbed of the chance to do what he does best and feels like he has badly let down the band and their audience".