Brooks & Dunn, the country music duo who is set to split up soon, have announced they are postponing and rescheduling several "The Last Rodeo Tour" dates due to the illness of Ronnie Dunn. According to the official Brooks & Dunn website, Dunn's doctor has recommended that Dunn go on a three week vocal rest. Via text message Dunn said he was following doctors orders and shutting down so he could get well and come back asap.
To date legendary singer Bob Dylan has spent a majority of 2010 overseas. However in August, he will be returning home to play his typically busy U.S. slate of shows. On July 4, Dylan will wrap his current European outing up with a show in Limerick, Ireland. His U.S. outing will kick off in Austin, TX on August 4. Currently, there is approximately a month's worth of shows that have been confirmed. Many more are expected to be added.
On Sunday, Jimmy Buffet, the chart topping bard of the beach, revealed that he will be playing on the beach on Thursday July 1 and will bringing some friends along. An announcement on www.margaritaville.com stated that "Jimmy Buffet & Friends Live from the Gulf Coast" will be broadcast by CMT cable channel that day from 7-8:30 pm. Buffet and the Coral Reefer Band are being joined by Allen Toussaint, New Orleans musician, Jesse Winchester songwriter, Kenny Chesney, Zac Brown Band and guitarist Sonny Landreth.
The summer tour of Simon & Garfunkel, which originally had been scheduled for April and then moved to July because of the vocal troubles of Art Garfunkel, now has been postponed for an indefinite period of time. A statement was posted on Simon & Garfunkel's website to announce the cancellation of their "Old Friends Tour." The continued vocal paresis of Art Garfunkel was the reason given for the cancellation of the tour. A full recovery for Garfunkel is expected.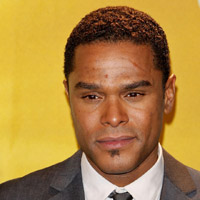 Maxwell, the soul singer, is the most recent high profile artist who has postponed a large number of shows scheduled for this summer. A recent press release from Maxwell's publicity firm, Shore Fire Media, stated that due to venue scheduling conflicts the addition tour dates of Maxwell's with Melanie Fiona, which were scheduled to start in Greensboro, NC on June 28, are being postponed until 2011.
Later this summer, the Indie rock band the Eels will be hitting the road for the very first in almost two years in support of the third set "Tomorrow Morning" from their concept album trilogy. The band is led by Mark Oliver Everett, songwriter/singer, who is known better as E. Before the new album is released on August 24, the band will have a show on August 3 in Santa Ana, California. Following that will be a month's worth of international shows in Europe, Australia and Japan. The leg in North America will kick off in Philadelphia on September 22 and visit 15 theaters and clubs before wrapping up in Los Angeles on October 12.
Fresh off his win at the CMT Awards, country singer Blake Shelton has added more shows in the U.S. to his summer tour currently in progress. On June 11, the road trip will continue in Thackerville, OK and then stop at the CMA Fest in Nashville on June 13 before moving onto additional amphitheater, casino and festival performances across the nation. Shelton will be visiting 47 cities in North American in total before wrapping up in Lake Delton, WI on November 20.
Adam Lambert, after selling out in markets across the country, has expanded his summer concert plans. The former runner-up of "American Idol" has added over two dozen dates to his "Glam Nation Tour" since May when onsales started. The entire concert count is now almost 70. Some of the new dates added to Lambert's calendar include shows in Nashville, TN at Ryman Auditorium on July 7; in Providence RI at the Lupo Heartbreak Hotel on August 17; in Indianapolis, IN at the Clowes Memorial Hall on August 31; and in Atlanta, GA at the Woodruff Arts Center on September 14.
Racy comedian Margaret Cho, on her new tour and album both entitled "Cho Dependent," balances music with comedy. The "Cho Dependent Tour" will kick off in Portland, OR at the Arlene Schnitzer Concert Hall on August 26 and wrap up in Atlanta, GA at the Tabernacle on December 12. The album featuring collaborations with various musicians including Ani DiFranco and Patty Griffin, will be released on August 24. The 33-date outing for Cho includes performances in Austin, TX at Paramount Theatre on September 12; Chicago, IL at Chicago Theatre on October 16; Boston, MA at Wilbur Theatre on October 28; and Los Angeles, CA at The Wiltern on December 3. Additional dates are expected to be added.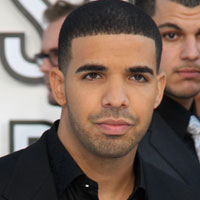 Drake, the young hip-hop stud, in a recent New York Times interview confirmed the wide spread rumor that he and Rihanna dated briefly last summer. That might not sound like such a big deal. He was 22 at the time and she was 21, so as expected the relationship fizzled out almost as fast as [...]