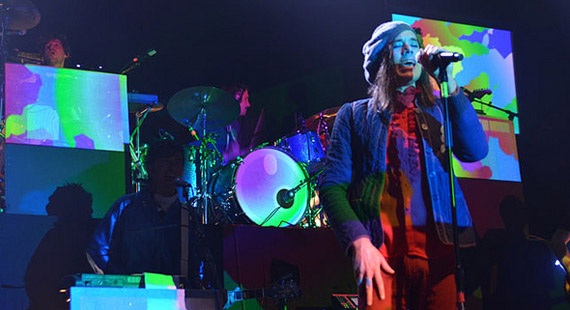 Mark Runyon | ConcertTour.org
of Montreal Set to Tour U.S. in May
Athens, Georgia indie-pop band of Montreal has announced a new North American tour that will keep them on the road throughout most of May this year.
The tour will kick off May 3 at Grand Central in Miami, and will continue through a May 28 gig at Republik in Honolulu. In between those dates the group also will visit cities including Orlando, Baton Rouge, Austin, Los Angeles, San Francisco, Seattle, Minneapolis, Milwaukee, Chicago, Buffalo, Boston and Brooklyn.
Additionally, after the tour wraps up in Hawaii, the band will head to Japan for an appearance at the Taico Club Festival in Nagano.
Finally – and this may be slightly late notice – but the only other date the band has scheduled is an appearance tonight, March 8, at the free Stopover Music Festival at Forsyth Park in Savannah, Georgia. Lead singer, guitarist and primary of Montreal songwriter Kevin Barnes spoke to the Savannah Morning News about performing in the city.
"It's our first time playing Savannah. We've been wanting to play Savannah for a while," he told the newspaper. "It has a great art school, which seemed to make sense for us to play it, but the opportunity never really presented itself. This is a great opportunity for us to play Savannah in a beautiful environment."
of Montreal's last studio album was Paralytic Stalks, which was released in February 2012. However, they also released the rarities set Daughter of Cloud in October of last year.
It's always been hard to put a label on what the music of Montreal makes, which began as more a of solo twee project by Barnes and has turned into a group more focused on glam and funk recently. Barnes tells the paper the stylistic changes are due to boredom.
"We get sort of bored doing the same thing for too long," Barnes said. "I find new things to inspire me. It's a matter of having a short attention span or searching for a new spark."