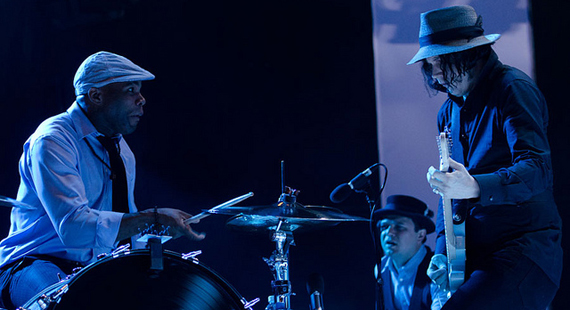 Mark Runyon | ConcertTour.org
New York's Roseland Ballroom Set to Close in April
According to Billboard magazine, Manhattan's historic Roseland Ballroom is set to close its doors for the final time next April after 95 years of rocking out.
Although no official announcement has been made, Billboard obtained an internal email which claimed that the musical landmark, which has seen acts including The Rolling Stones, Madonna and Nirvana grace its stage, will sing its final song in Spring 2014.
News of the West 52nd Street club's closure has been greeted with much sadness, being a landmark on the NYC music scene. It has been described as "a huge loss for concerts in New York City," by Ken Fermaglich at the Agency Group. He added, "I love the venue and always have. I saw Nirvana there and will never forget that show."
Steve Martin, (no relation to the funny man) a booking agent who organized shows at Roseland for bands like Squeeze and Dream Theater, also expressed sadness and other negative emotions, "It's a loss," he said. "Roseland always had a great feeling for the bands and for the audiences."
Currently on the Roseland Ballroom's calendar are Danzig, Fitz & the Tantrums, the Wanted, Pretty Lights, Hoodie Allen, and Panic! At the Disco who will, no doubt, want to give the legendary venue a legendary send-off.
The Roseland Ballroom opened its West 52nd Street doors for the first time in 1958, but the venue dates way back to 1919, originally, when it was located around the corner on 51st. Before that, it lived in Philadelphia.
Roseland first opened during the height of ballroom dancing's popularity, making the most of its quarter-acre dance floor to accommodate up to 3,200 people and hosting dance marathons, jiving and jazz. Benny Goodman, Glenn Miller and Frank Sinatra all headlined. The venue, however, rolled with the times – adapting to every decade, and incorporating stars of rock n roll, disco, house, grunge, hip-hop and rap.
RIP, Roseland Ballroom – may you continue rocking in music venue heaven and not be turned into a Starbucks.